Billy Goat Tavern
Posted on: November 4, 2008
I went to the Billy Goat Tavern for lunch today. Ordered just a hamburger and fries.
My Review:
The burger just plain sucks. I rather eat a burger from MCD than theirs. My first problem is how the bun is so much bigger than the hamburger patty. Next, they only serve the patty with the bun, leaving you to put on your own condiments. I chose a little bit of everything they had: onions, pickles, ketchup, mustard, and something from this bottle labeled "sauce". The second picture is the best I could make it look. Lastly, I tasted nothing of the burger, just bread because there was so much of it.
I don't know what Cubs fans see in this piece of crap called a burger or cheezborger. Then again, they do like the Cubs….
Score: 3/10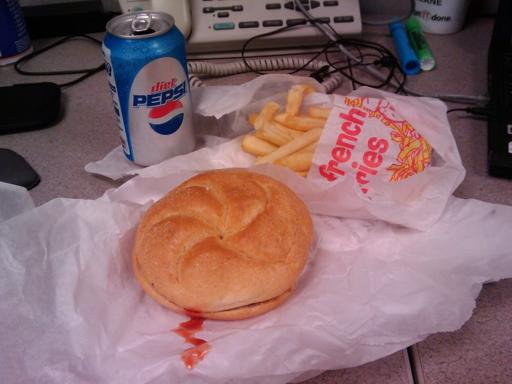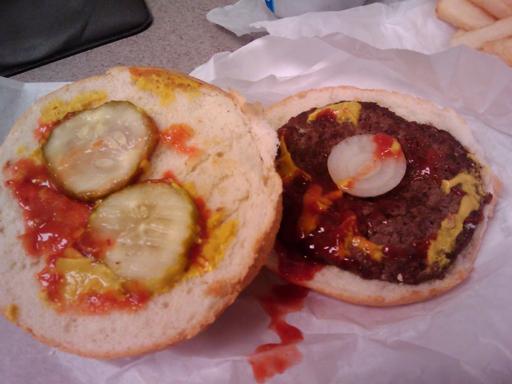 Billy Goat II
Located Near the Opera House
309 W. Washington St.
Phone: 312-899-1873