The Buckhorn Exchange
Posted on: September 30, 2010
This is the last place I checked out here in Denver, Colorado.  It was also featured on Man V Food.  The restaurant has a lot of history and interesting animals hanging on their walls. Lots of them.  I was excited to try out the Rocky Mountain Oysters (aka, Bull Testicles).  Turns out it was actually not bad, it's just the mental factor that I had to get over.  It tastes like calamari honestly.
The special they were running was a side of ostrich.  I ordered that along with the quail, duck, and cornish game hen.  Four meats on one dish!  The ostrich is actually a red meat, which tasted pretty differently from the other birds on the plate.  Overall, I wasn't too thrilled about the dish while I was eating it.  I think I may have hyped it up too much.  I was just glad that I was able to try out the ostrich, which was just okay.
The steak, the T-bone (24 ounce porterhouse) was also just okay.
I will confess that I have a weakness for apple pie as a dessert.  I don't have a sweet tooth or anything, but I do enjoy apples, especially if it's in a pie.  This was probably my favorite dish of the night.  I definitely recommend it a la mode with some cinnamon rum sauce.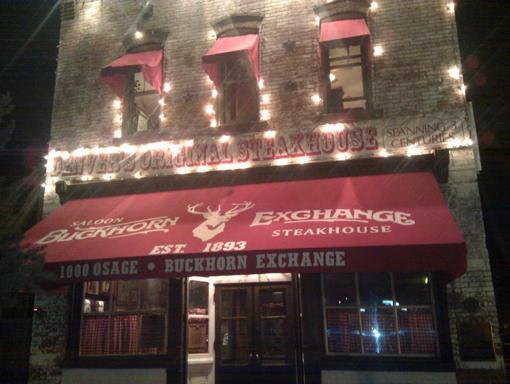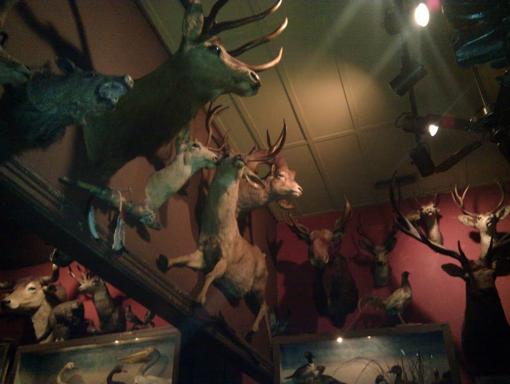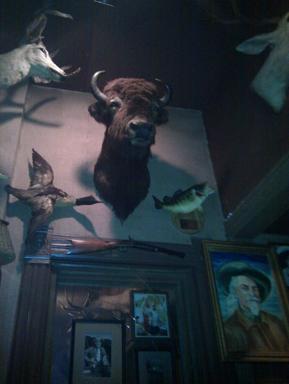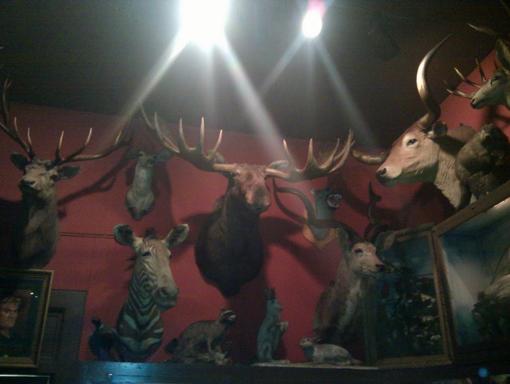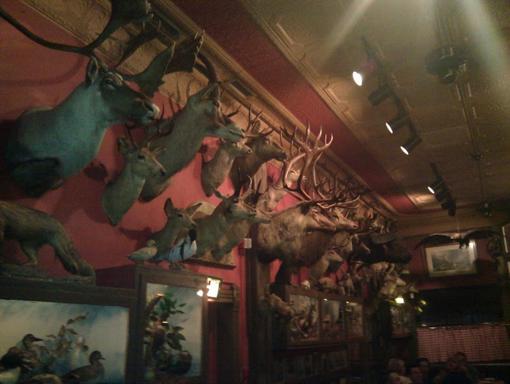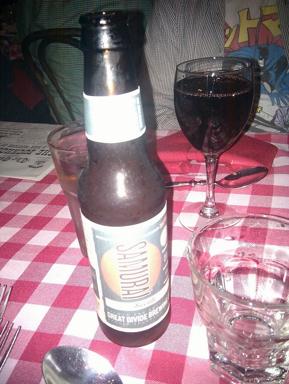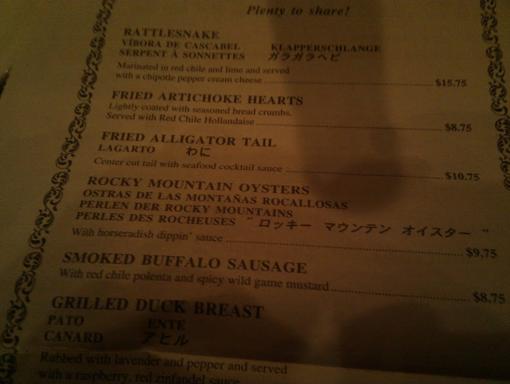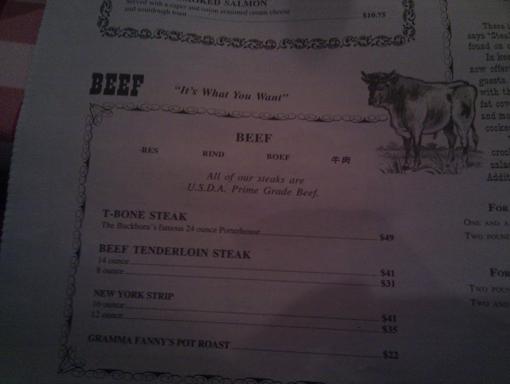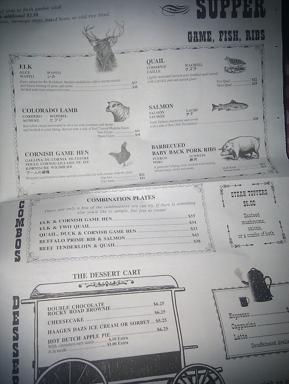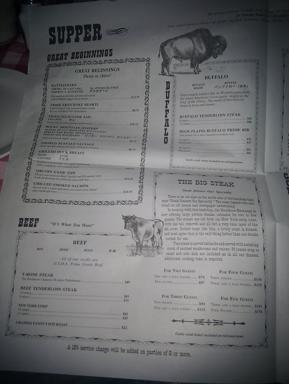 Rocky Mountain Oysters (aka, Bull testicles)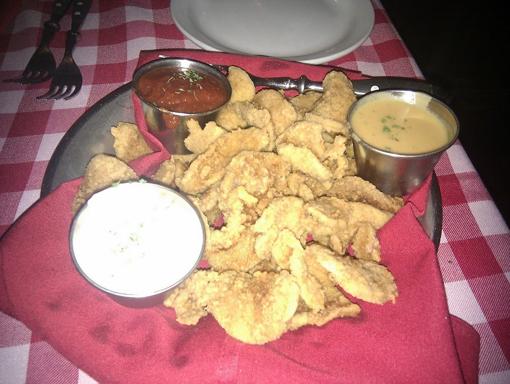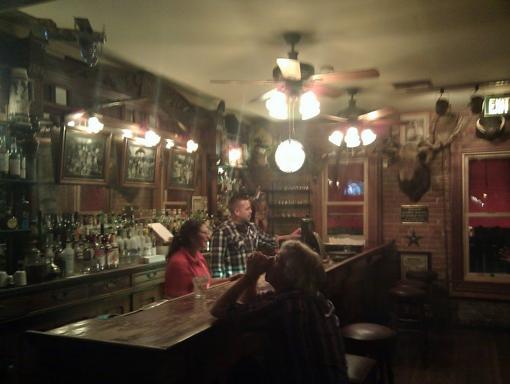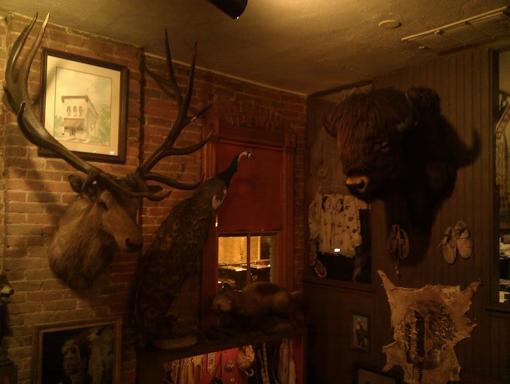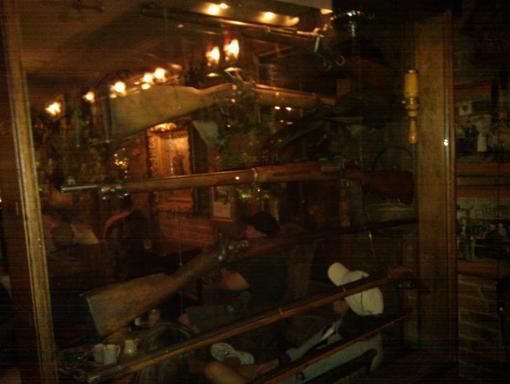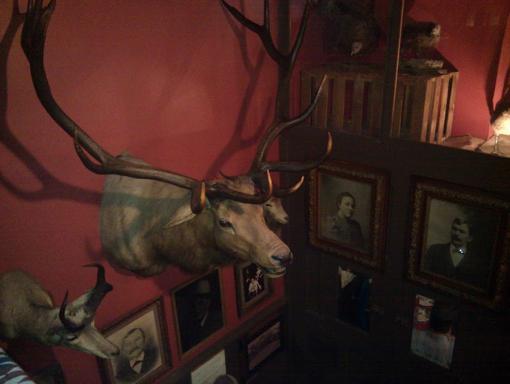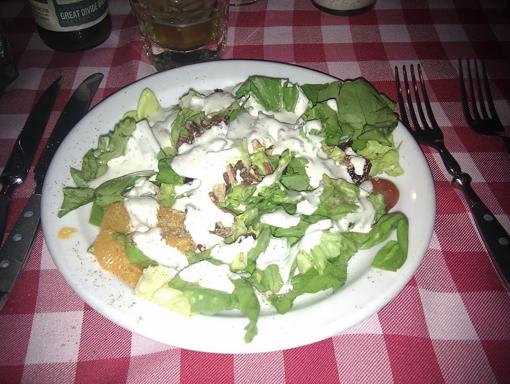 This plate has 4 different animals on it:  Ostrich, Quail, Cornish Game Hen, and Duck.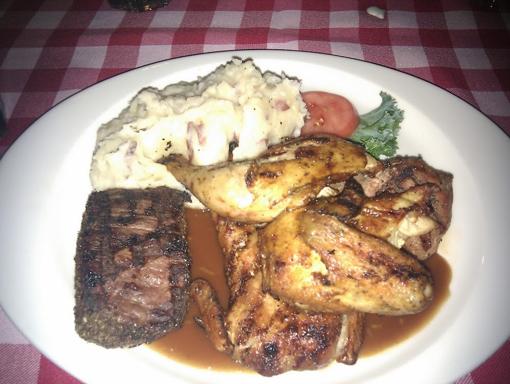 T-bone steak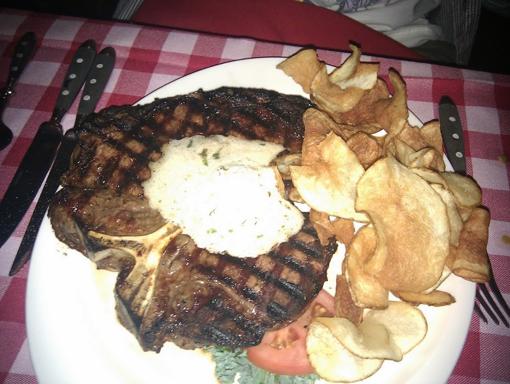 Apple pie, a-la-mode, with cinnamon rum sauce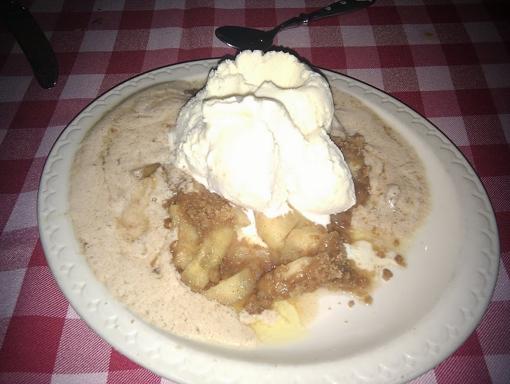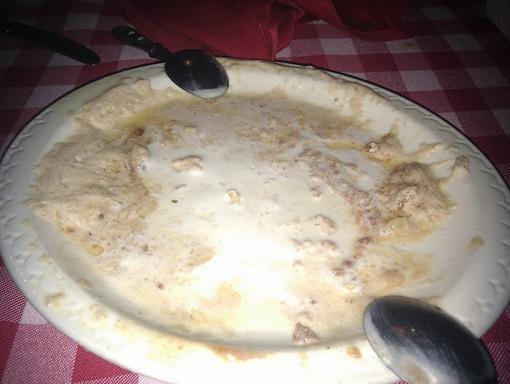 The Buckhorn Exchange
1000 Osage (10th and Osage)
Denver, Colorado