Food court in Amarin Plaza
Posted on: April 19, 2011
The food courts in Bangkok are generally a good place to try a lot of street-like vendor food, without actually going out on the street.
I like it because:
It collects a lot of different foods in one place (convenient)
It's indoors
It has plenty of seats
It's air-conditioned
It's cleaner than street food
It's super cheap still
You can expect to spend less than 100 baht per person on a plate + a drink here, which at the current rate is about $3.28 US. I was super starving and ate 2 plates and 2 drinks here, and spent about 120 to 160 baht I think.
Khao-kaa-moo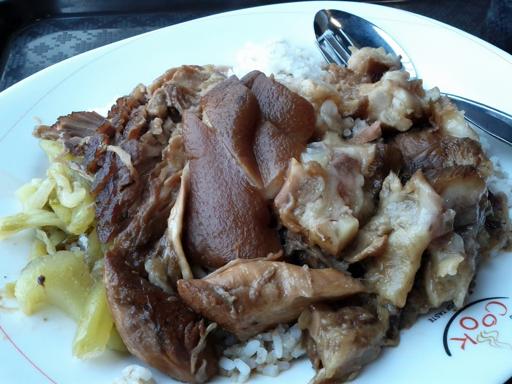 Khao-mun-kai-taod