Chap's Charcoal Restaurant
Posted on: June 21, 2011
This place is also called Chap's Pit Beef. I heard about this place from Man V Food.
After checking into Foursquare, I saw the number one recommendation was The Raven, which consists of beef, turkey, and corned beef. After my first bite, I was in heaven. It's a large sandwich, which is quite doable. I recommend adding some sauces to it to add to the awesomeness. The large order of fries is enormous, far too much for two people to share.
Some things to note:
The place is pretty small, although there was outdoor seating, we didn't sit outside since it was raining pretty hard
It's 4 miles from Inner Harbor– our cab ride there cost $22 (including tip).
The neighborhood isn't that great. There's an XXX strip club right next door, and and adult video store across the street.
Super long line going into Chap's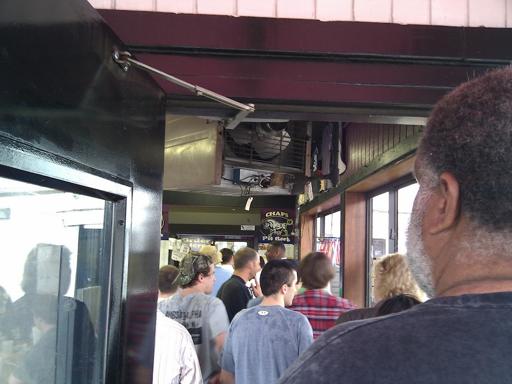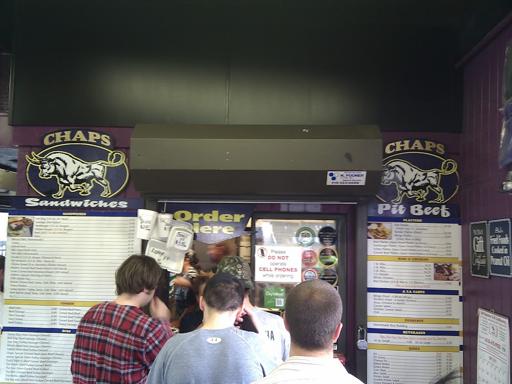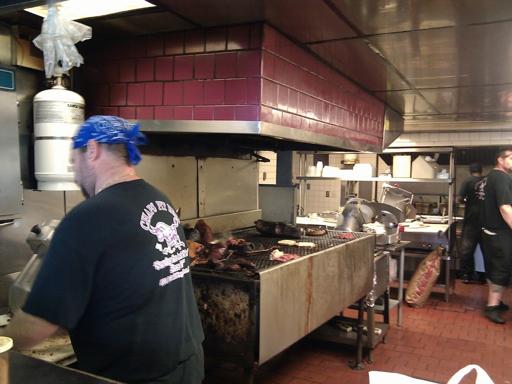 Large order of fries– way too much for 2 people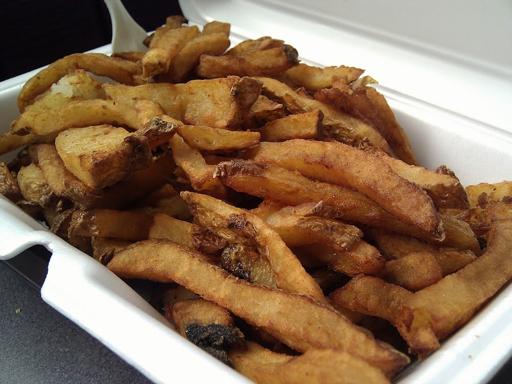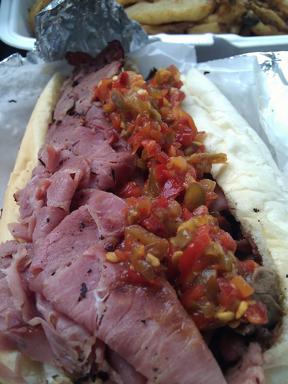 Some rare photos of me actually eating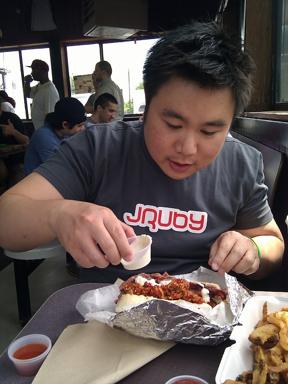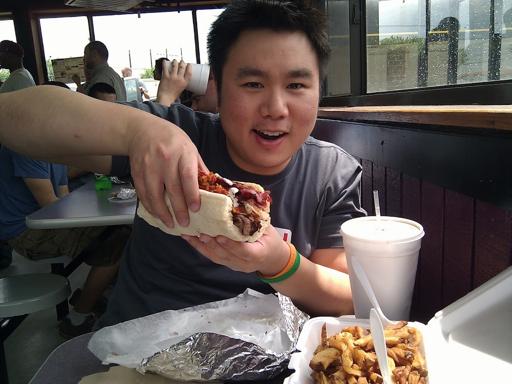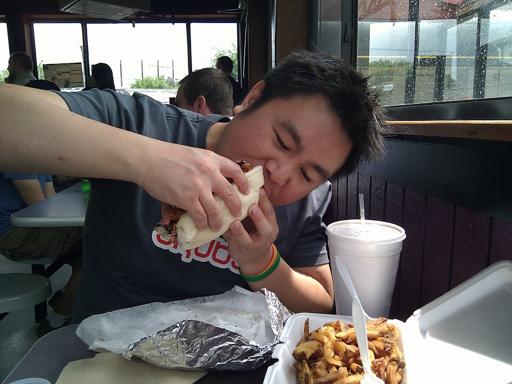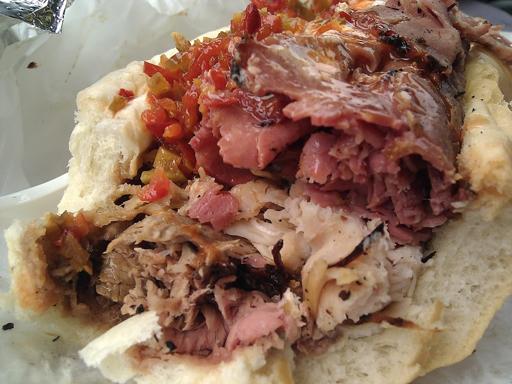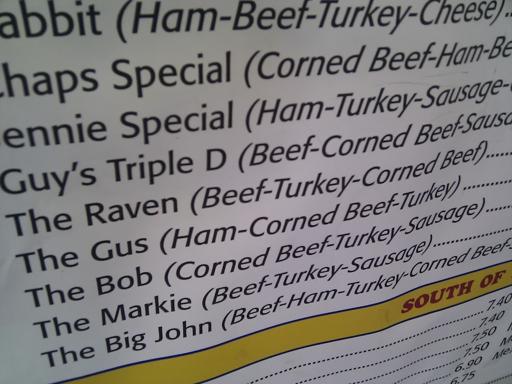 Chaps' Charcoal Restaurant
5801 Pulaski Highway
Baltimore, Maryland 21205