Naperville Ribfest 2011
Posted on: July 6, 2011
I was so happy to go to Ribfest this year since I haven't been to Ribfest since 2009 (I think)! This is a truly awesome event for the meat-loving, rib-eating people.
Some tips:
Buy your tickets ahead of time at the local Jewel-Osco– the lines at the festival are really long. I believe it's discounted for this pre-purchase– and full price at the festival's ticket booth.
There are shuttle bus service to nearby parking lots far from the festival, but I prefer to pay for parking nearby and walk there. It's just easier for me, plus I rather not wait for a shuttle-bus to bring me back to my car.
Arrive early! Waiting until the evening can be a mistake, as once they hit capacity, they close off the entrances! Your ticket doesn't guarantee you entrance!
Go to the festival with friends/foodies in a group, maybe at least 3-4 people to as large as 8-10 people.
Bring fold-out lawn chairs, sunblock, sunglasses, and anything else you think you might need for this out-door festival.
Once you arrive, find a spot and setup camp, so-to-speak.
Share. Go with the taste/sample sizes if your group is small (2-4 people). For larger groups (4-8 people) you can get the larger entrees and share. You don't want to eat too much from any one place!
Oh, and most importantly, bring a hearty appetite for ribs!
This year I only checked out maybe half the vendors. The layout wasn't as convenient for me as my previous visit in 2009. I couldn't stay too long either, as we all had errands to run in the evening.
Anyway, here are some favorite pics I took: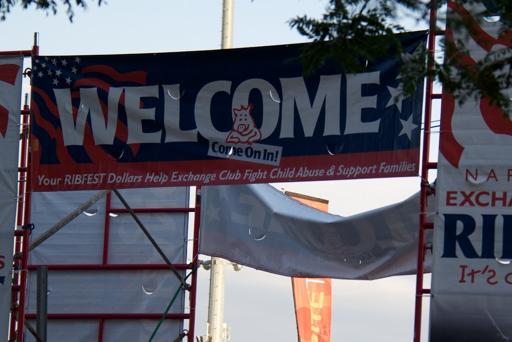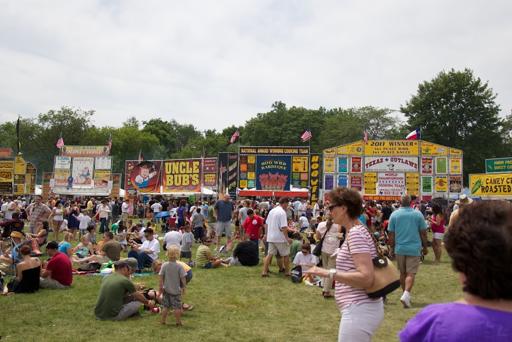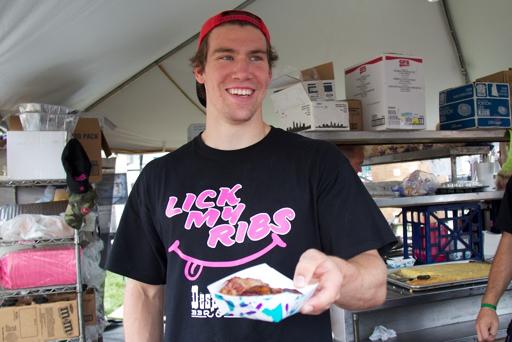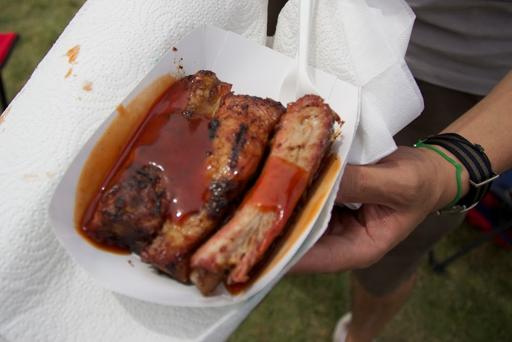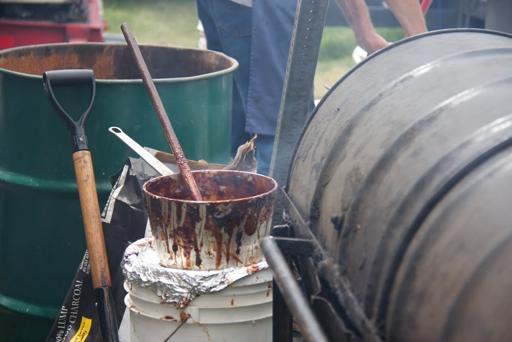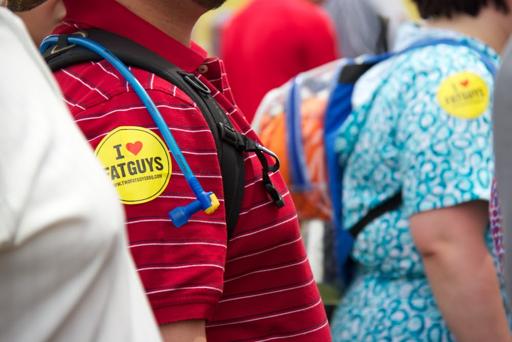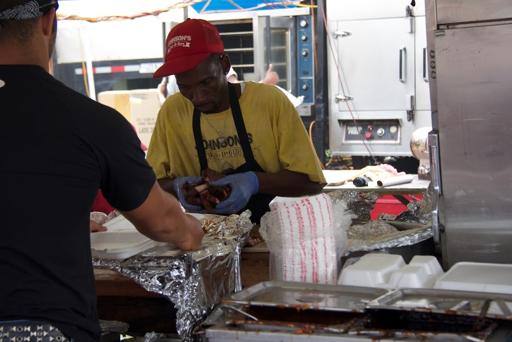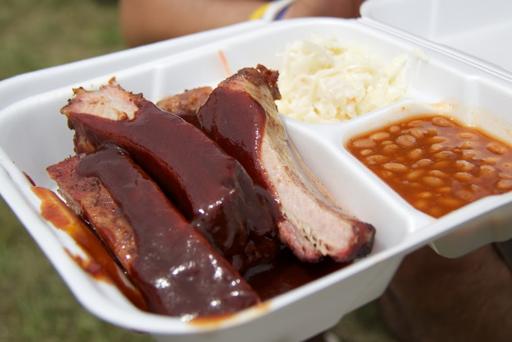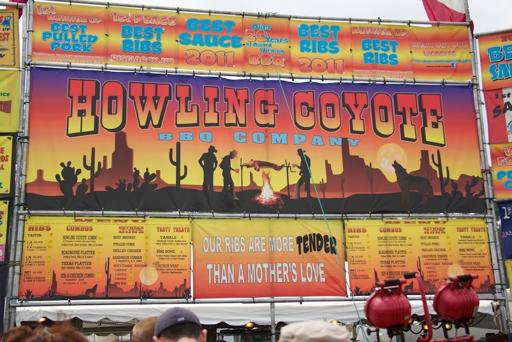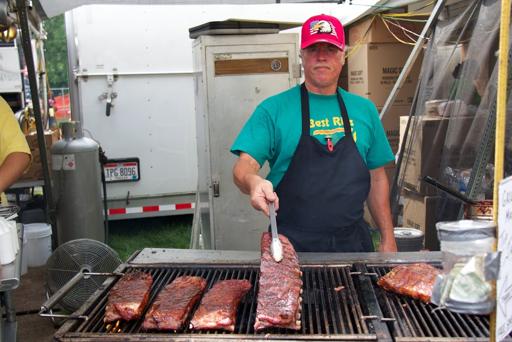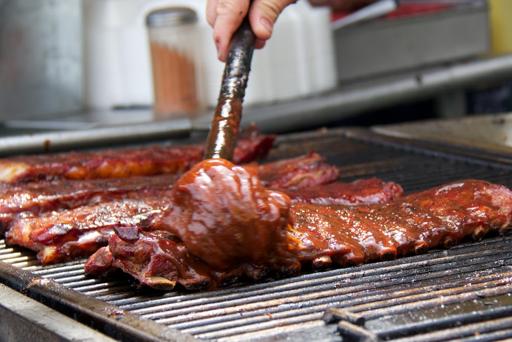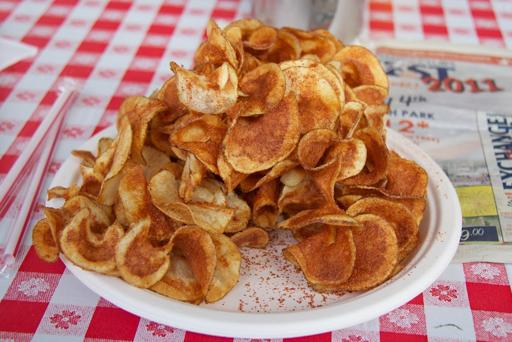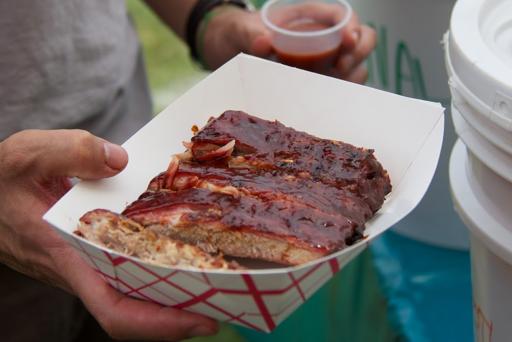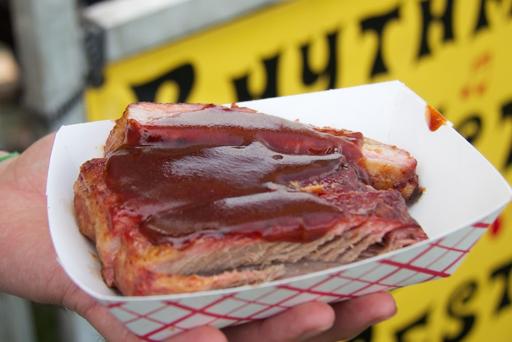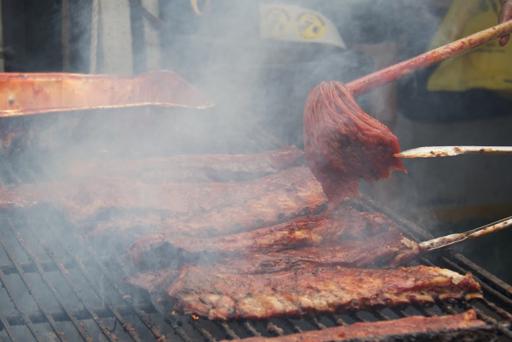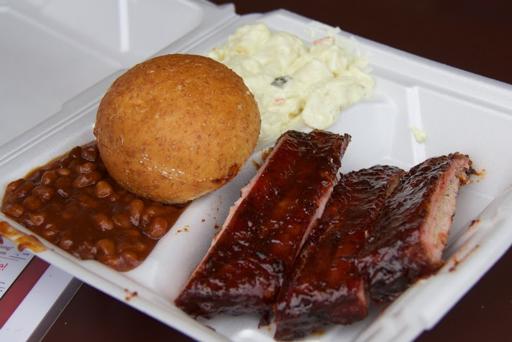 Funnel cake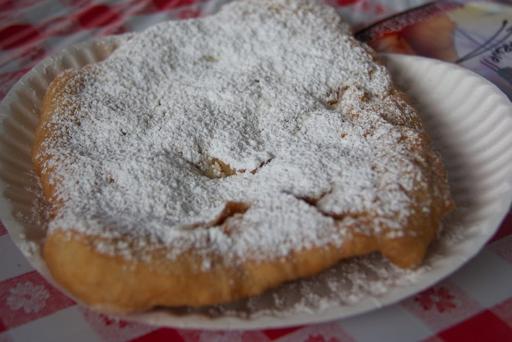 Deep friend Twinkie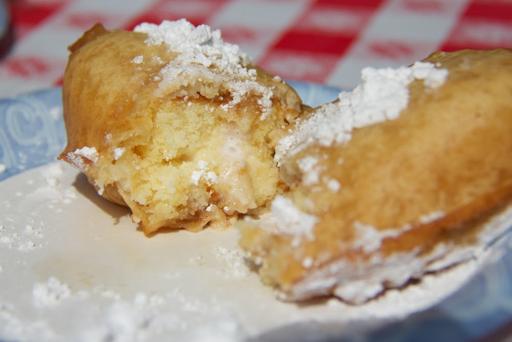 Deep fried Snickers