Prasino
Posted on: July 4, 2011
This place is in the suburbs of Chicago, in LaGrange. The only other place I would eat at, in this general area would be Al's Charhouse. I admit that I don't often eat organic or healthy, but I must say that I was a little surprised after eating here. It was pretty okay. I'd probably revisit the place given the chance and try other dishes out.
From their website:
Prasino is a family owned eco-friendly restaurant that is committed to promoting organic agriculture and supporting local growers and artisanal food producers whenever possible. We are committed to lowering greenhouse gases through the use of sustainable building materials and reducing energy consumption by incorporating high efficiency technology. We strive to bring you fresh, healthy and affordable food and juice and are committed to making your time with us enjoyable. We take our responsibility seriously to reduce our impact on the environment. It's simply the right thing to do.
Of the dishes we had, I'd say that my friend's Line Caught Ahi Tuna, Sesame Seared Rare was the most delicious and fresh tasting. I didn't care for the organic cola much, it did taste somewhat flat– I'm not sure if it's supposed to taste that way or not. Overall, I liked the place.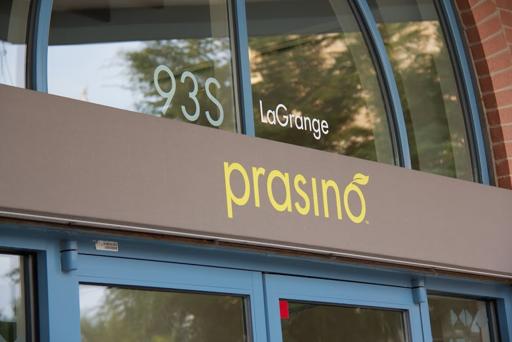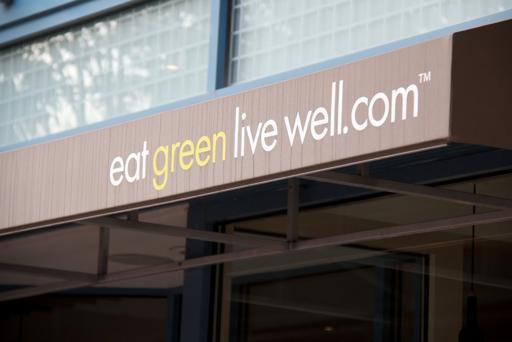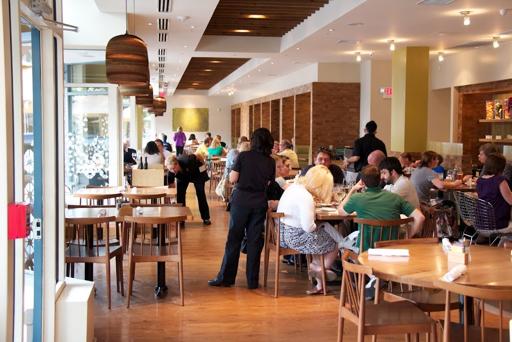 Organic cola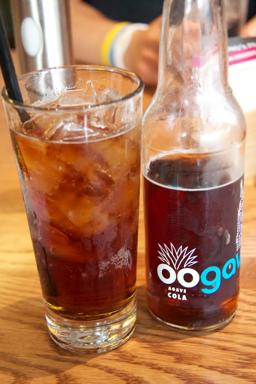 Grilled salt & pepper calamari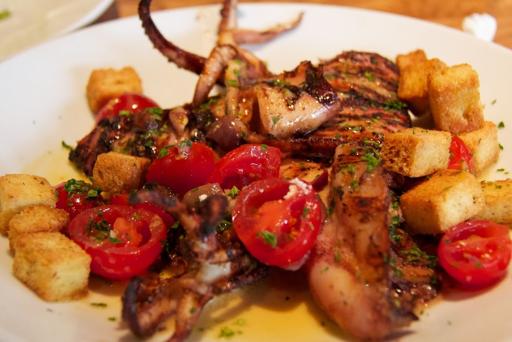 Crab cakes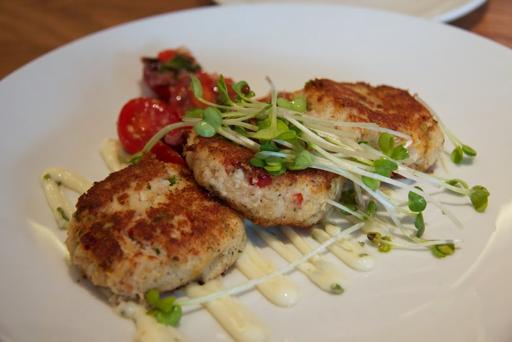 Grilled Lamb T-bone - Feta roasted potatoes, greens, olive salad, whiskey pepper sauce GF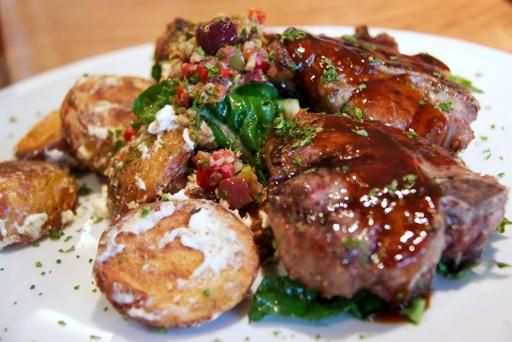 (sorry, forgot what this was)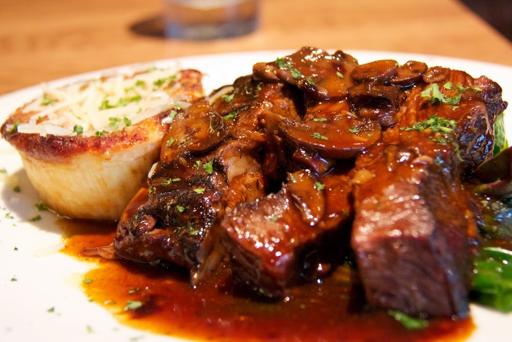 Line Caught Ahi Tuna, Sesame Seared Rare - Soba noodle, soy bean, radish, ginger sesame, dragon sauce, chive oil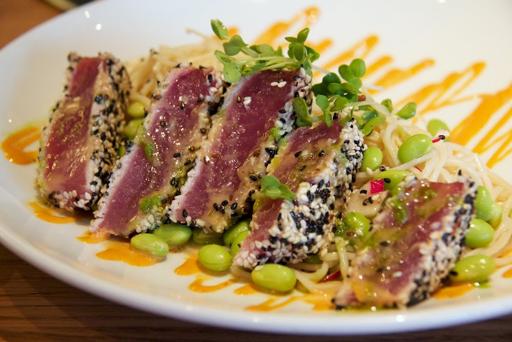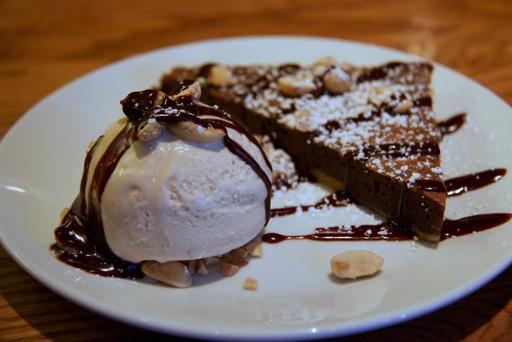 Prasino
93 S. LaGrange Ave.
LaGrange, IL 60525