Fat Johnnie's
Posted on: August 1, 2011
I heard about Fat Johnnie's when I watched Anthony Bourdain's No Reservations: Chicago Episode. I knew I had to check it out when they mentioned a tamale being placed in a hot dog bun, instead of a hot dog.
The place is literally a shack. There's no indoor area, just a few benches outside next to it. The area isn't the best of areas– not really the date kind of place, if you catch my drift. I happened to go on a day when a heatwave was going through Chicago, about 95 degrees Fahrenheit!
But despite the heat, discomfort, and shady area– I had a good time eating a tamale dog, which is the only thing I highly recommend there.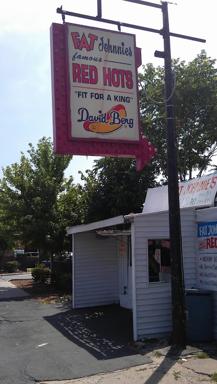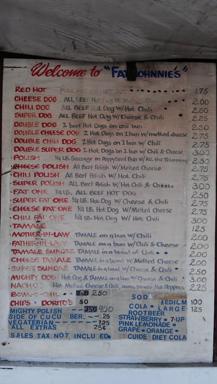 Suicide is a mix of everything: Cola, diet cola, fruit punch, grape, lemonade, orange, root beer, 7-up, and strawberry.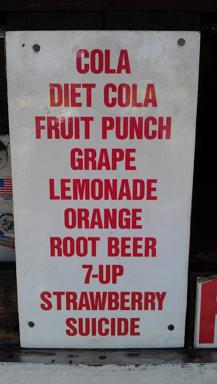 Mother-in-law (tamale dog!)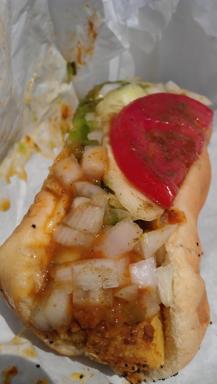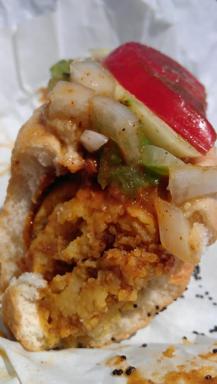 Red Hot (nothing special really)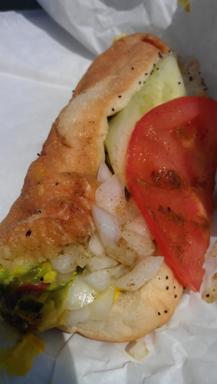 Fat Johnnie's
7242 South Western Avenue
Chicago, IL 60636