Miracle Mile Food Trucks
Posted on: March 27, 2012
Over the weekend I attended blogged about the 24 Hour Donut City event. I didn't realize there would be so many food trucks out on Wilshire. So after tasting some donuts, I went to take some pictures of all the food trucks there. I ended up only trying two places out: Go Chew and Curry Wurst. Both fantastic, pictures below.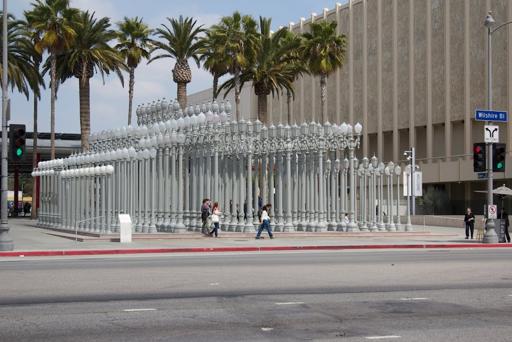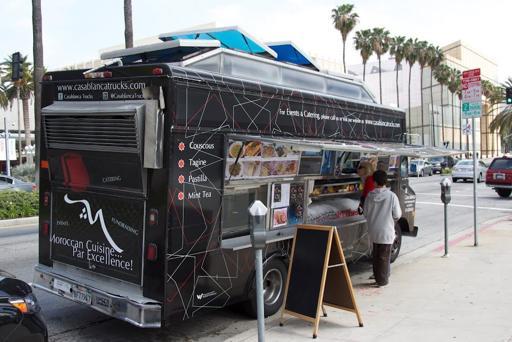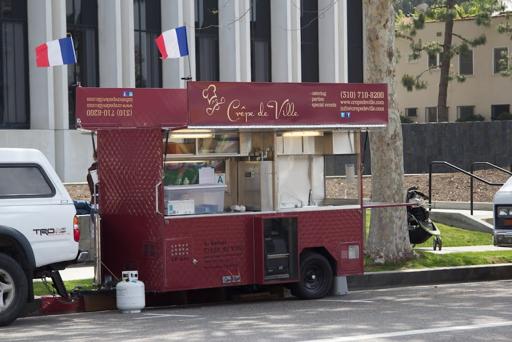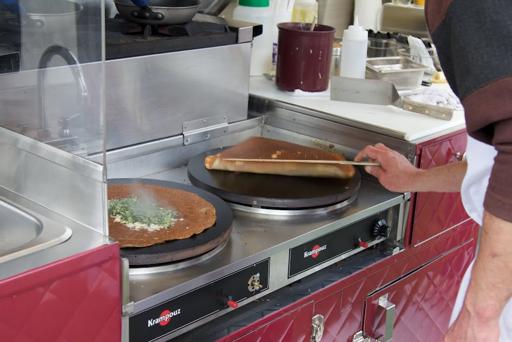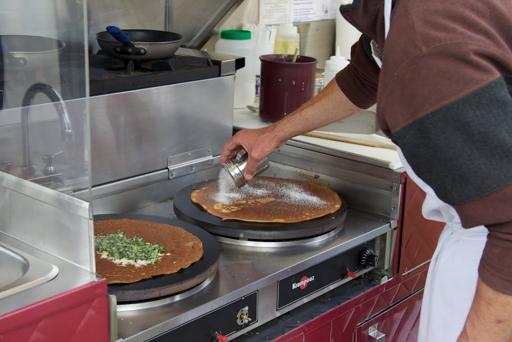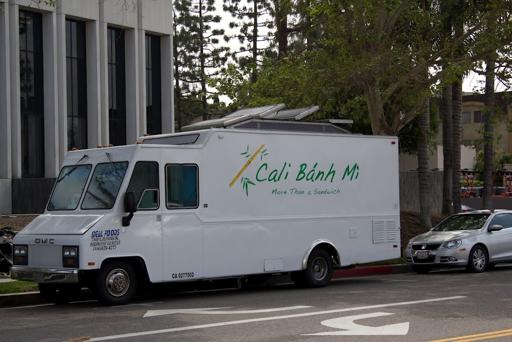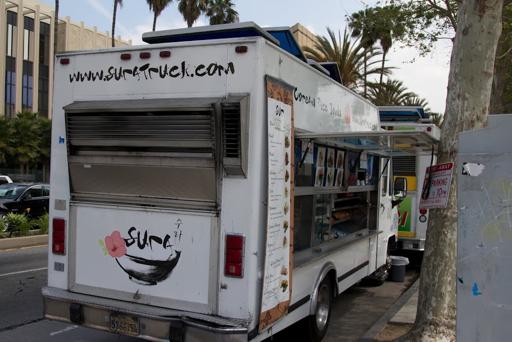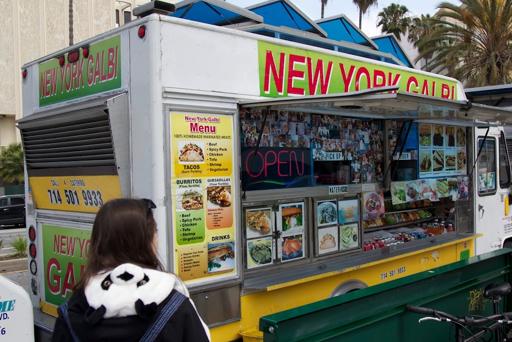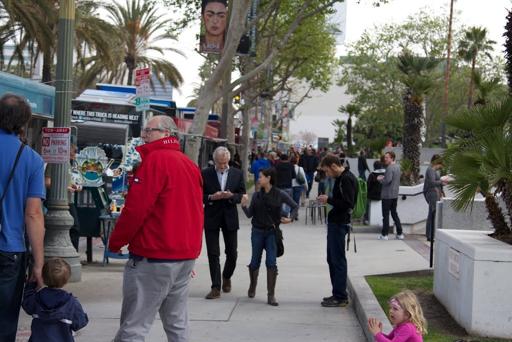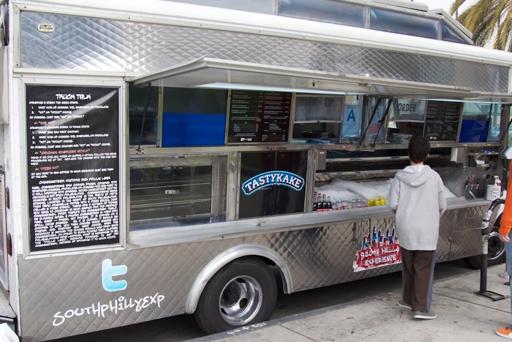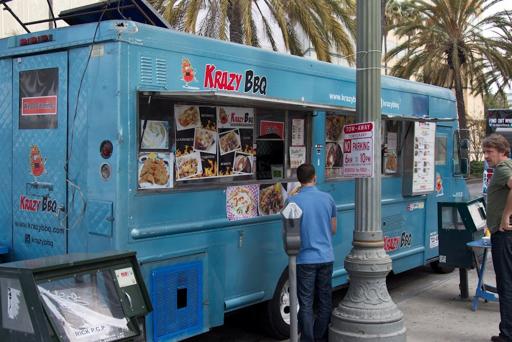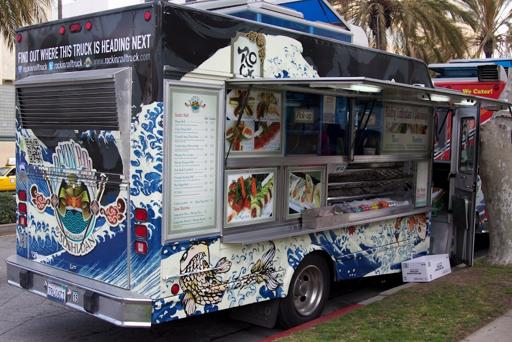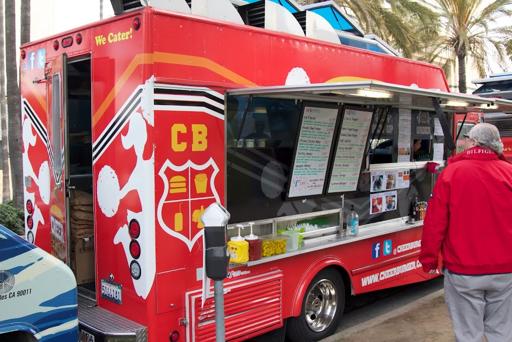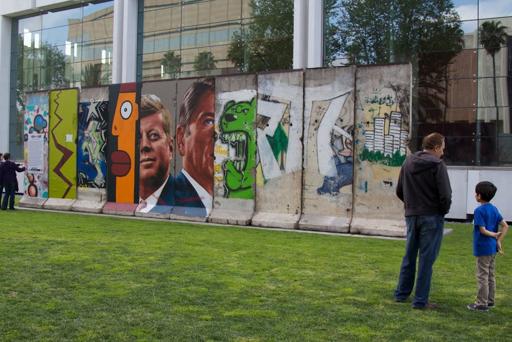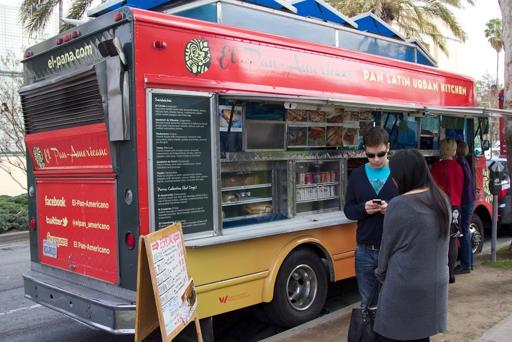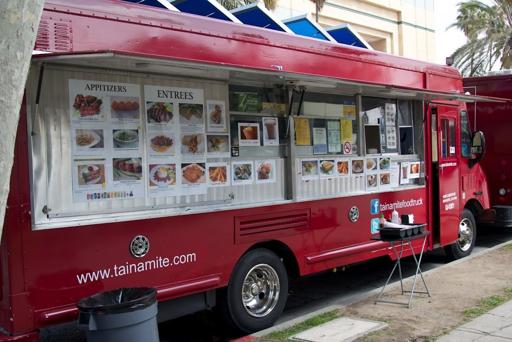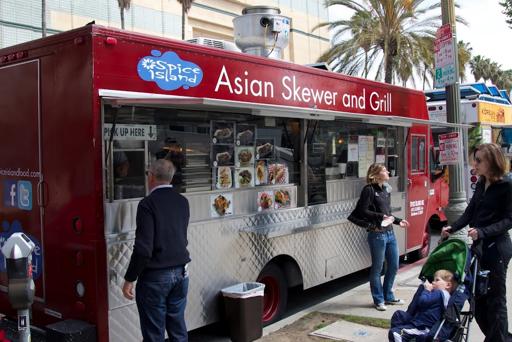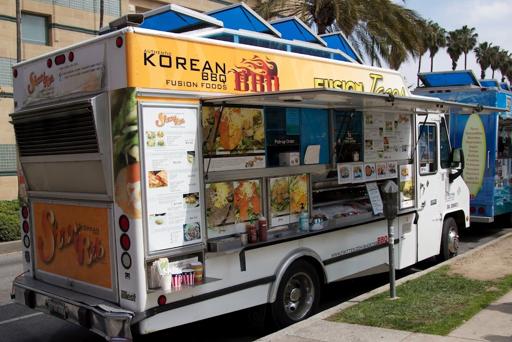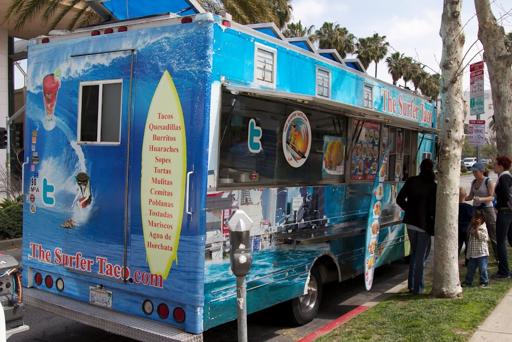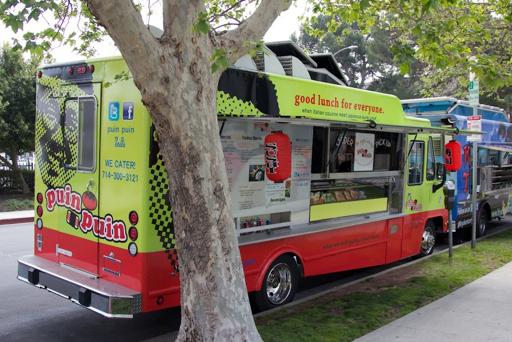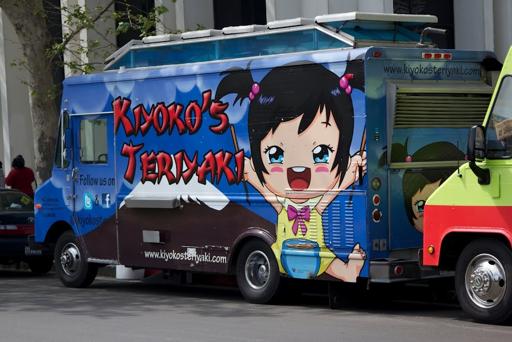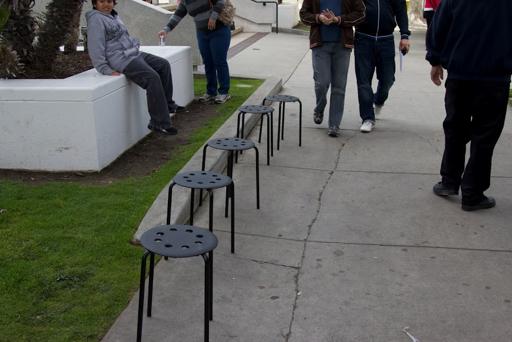 Go Chew Food Truck
The chef/owner Charles Slonaker spoke with me after I was walking around the Miracle Mile food truck area taking pictures with my DSLR. We started talking and I ended up getting a custom-made pork bowl from Charles. I really loved it and the brussel sprouts were a really nice touch.
In fact I plan to head to a special Food Truck Tasting with Go Chew Food Truck hosted by Pleasure Palate this Saturday at 1pm at a secret location. Also check out: First Look: The Go Chew Food Truck.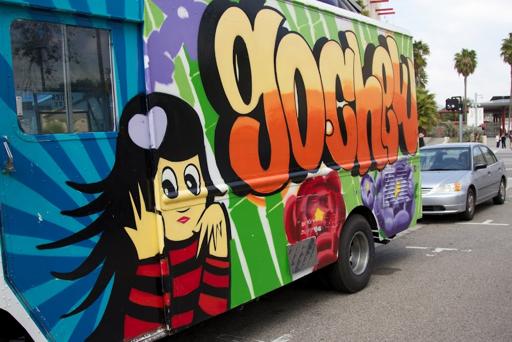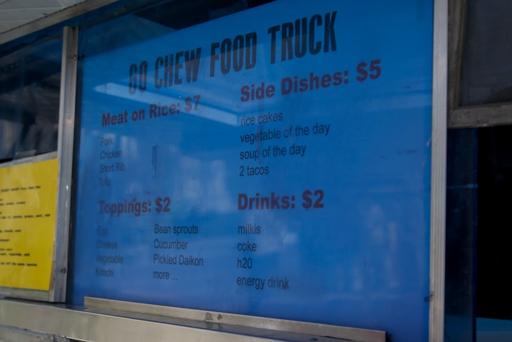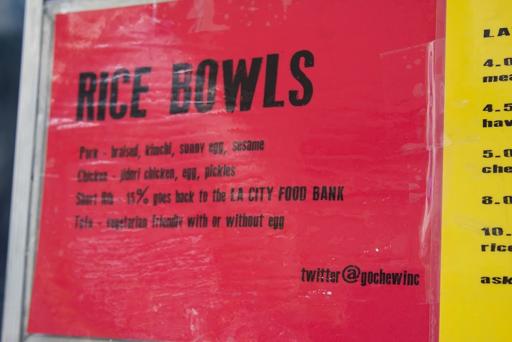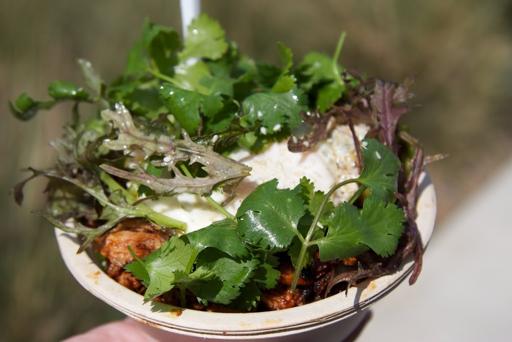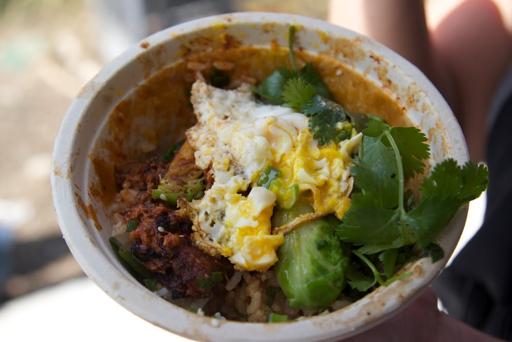 Currywurst Truck
I liked how this Currywurst Truck parked further out than the other trucks. I was able to smell out the curry and find myself walking to them from across the street. My sister loved their eco-utensils– all made of wood! I really enjoyed the sausages here and hope to eat here again and try the bratwurst, polish, and weiner sausages.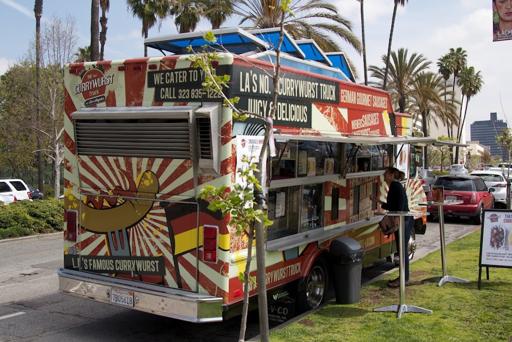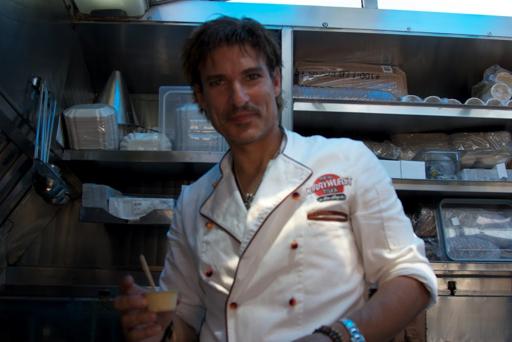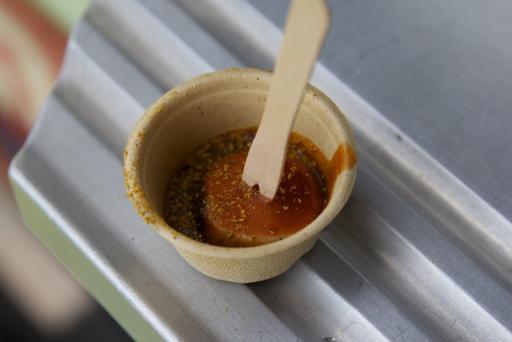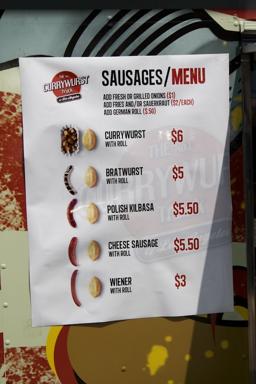 Currywurst with roll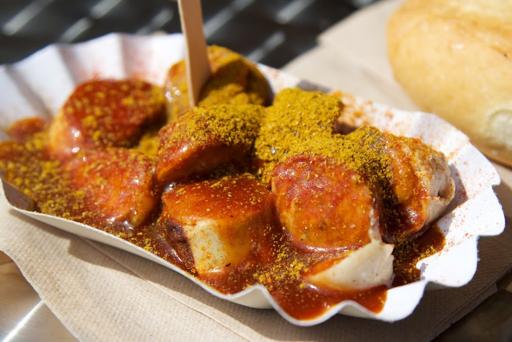 Cheese sausage with roll