Village Idiot
Posted on: March 9, 2012
It seemed like a busy night, as my group of five had to wait forty minutes at the bar just to get a dinner table. The wait was long, but I'm willing to wait that for what I thought was going to be great food and service. Wrong on both counts.
Once seated, our server didn't arrive for maybe fifteen minutes. Once our order was placed, we waited another twenty minutes for an appetizer to arrive. Then nearly an hour for our entrees to arrive. I can be forgiving for this, except that two other tables that were seated 20-30 minutes after us received their entrees before we did! I don't know if it was a fluke accident or some kind of preferential treatment, but I was beginning to lose interest in my order all together.
When the entrees finally arrived, they weren't even that delicious! From the entire meal, the only dish I really enjoyed was the crispy pork belly. I found my pot pie to be super bland in taste. The fries had no flavor. Overall the meal was unimpressive despite the rave reviews it has been given.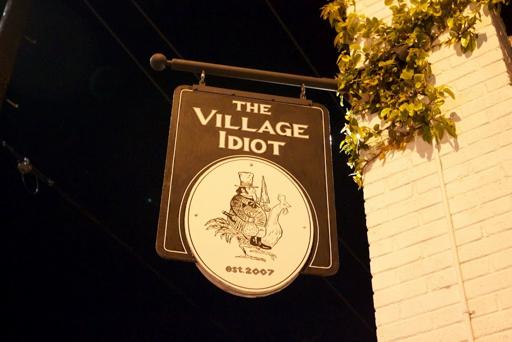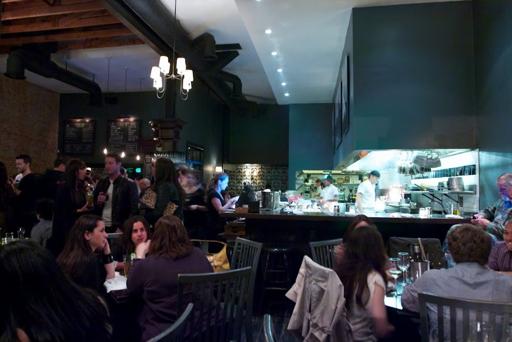 Crispy pork belly, spicy apple and jicama salad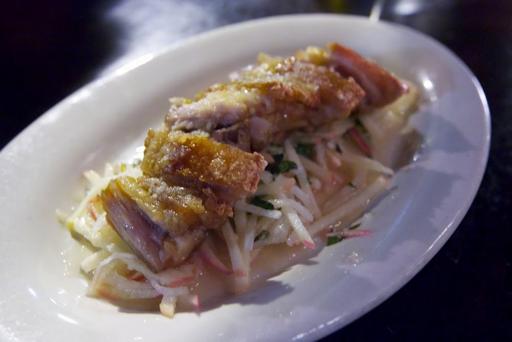 Steak and potato pie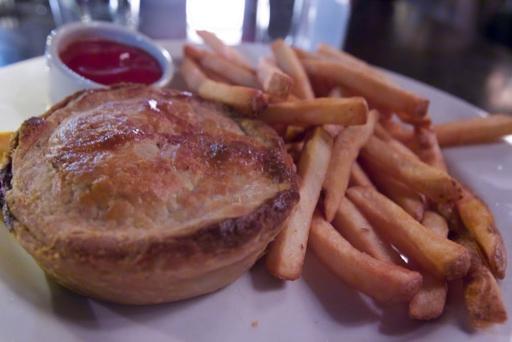 Fish and Chips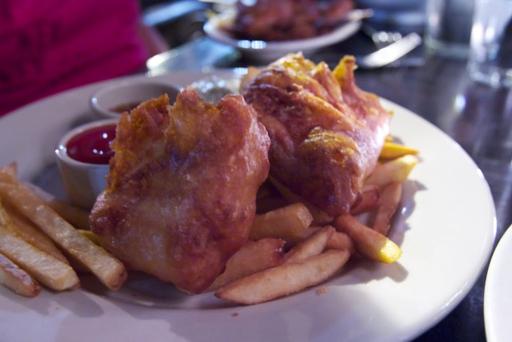 Chicken wings
Ale-steamed mussels, chewy sourdough garlic mops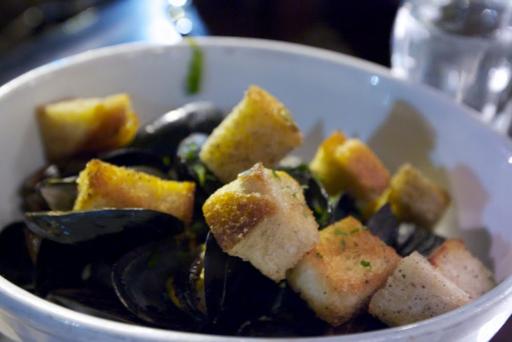 Village Idiot
7383 Melrose Avenue
Los Angeles, CA 90046