Go Chew Truck with Pleasure Palate
Posted on: April 2, 2012
Over the weekend on Saturday, Pleasure Palate hosted a Food Truck Tasting with Go Chew Food Truck. The day's weather started with some drizzling, but things turned out, as usual in LA, into a sunny afternoon with some interesting and friendly people.
Chef Charles prepared (or rather winged-it) for us a rather green, veggie-friendly tasting. I don't recall what he made for us as none of it is part of his regular menu– thus the winging. This was my second time eating at Go Chew, and again, I was very pleased with the presentation and taste of the dishes.
Besides the fantastic sampler dishes, the company was super fun. A nice variety of folks not just from SoCal, but all the way up from Seattle! We talked about our cities, favorite foods, traffic, video games, to even comic book conventions. Nice variety indeed!
I look forward to more eatups with some of LA's food bloggers!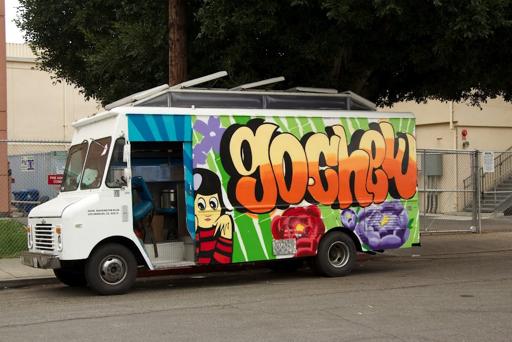 tofu yoghurt with grilled summer squash, rainbow carrot, sesame, pea shoots, carrot tops, endive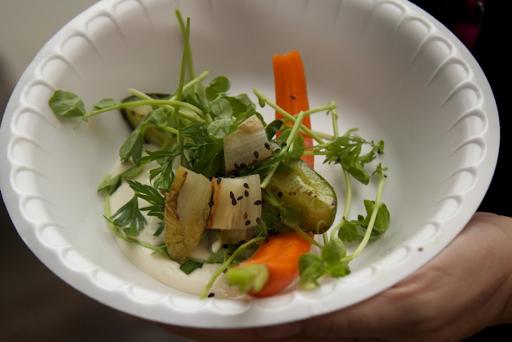 miso molasis glazed brussel sprout, cauliflower, kale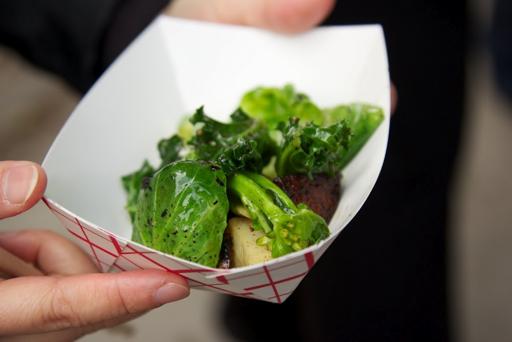 purple violette mustard, charred pork belly, raw garlic, pickled bok choy leaf sesame leaf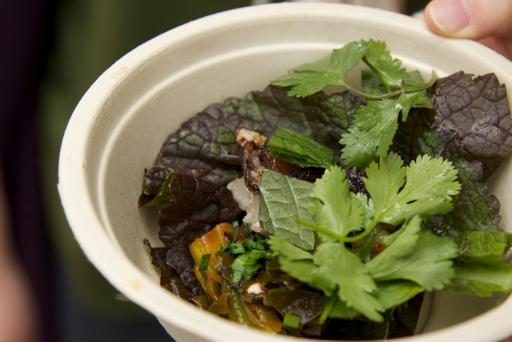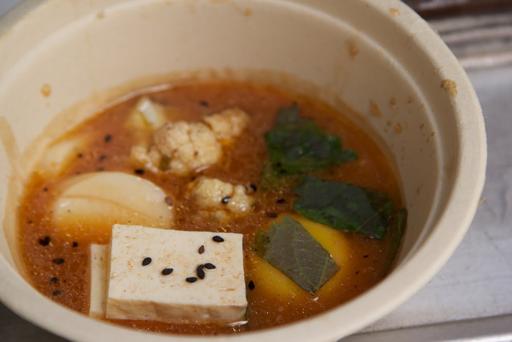 candied pork shoulder, mint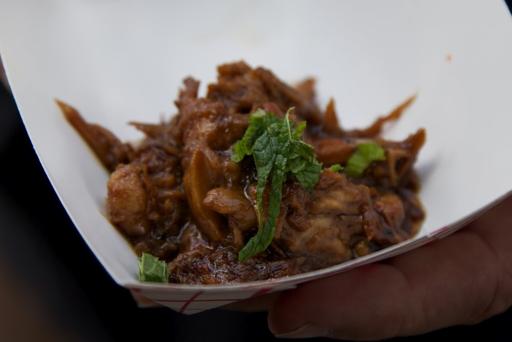 Chef/Owner Charles Slonaker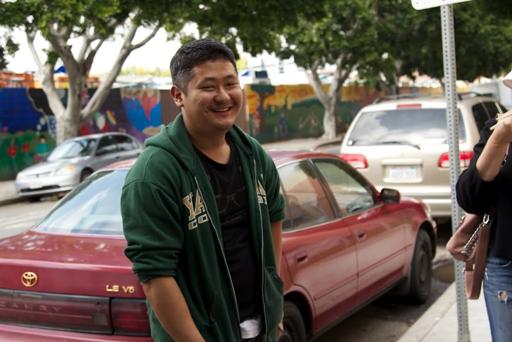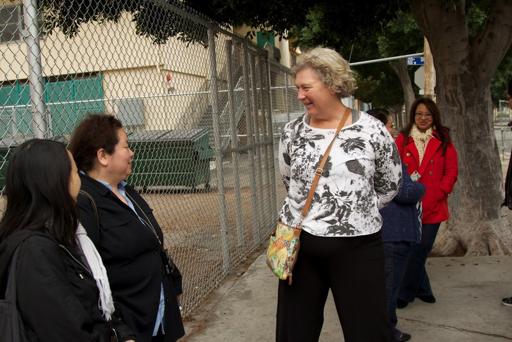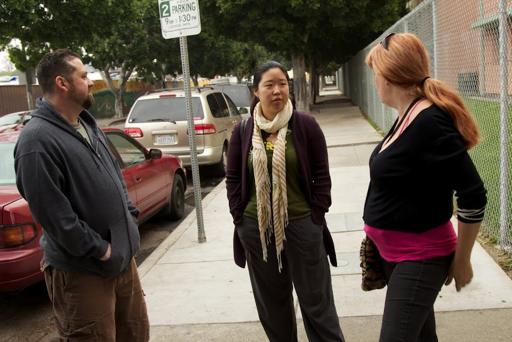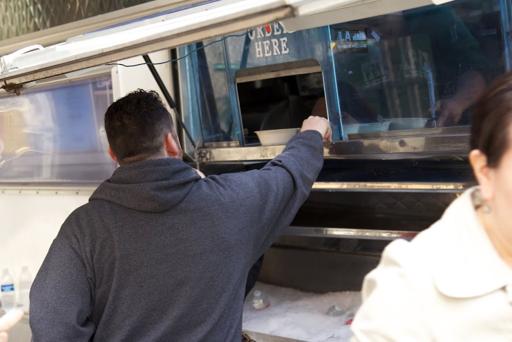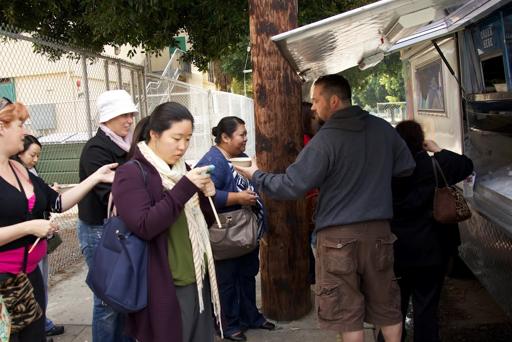 Charles came out to talk with everyone after the tasting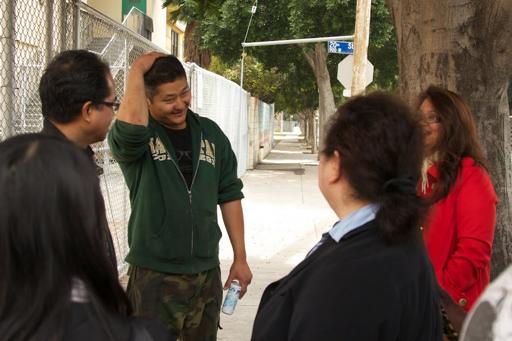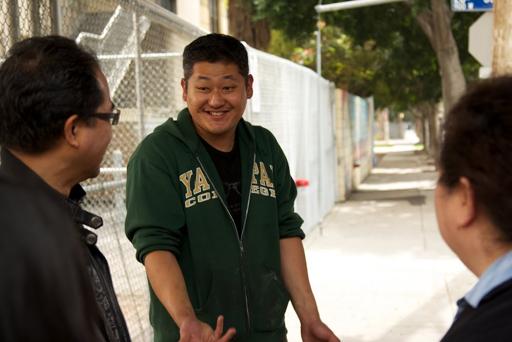 Related posts: