Lazy Ox Canteen
Posted on: April 24, 2012
Back in March I blogged about my last visit to Lazy Ox Canteen with the Choosy Foodie for dinner. I had a great time then and promised to return to check out the new chef's menu. Well, that time has come with Perfecto Kicks Off New Weekend Brunch at Lazy Ox (via LA Grubstreet).
Again, my eating partner was @tisaisha. We mostly went with recommendations by our waitress. I enjoyed the entire meal, and very much liked the caramelized broccoli and Spanish tortilla patata. Eating greens can be quite fun! I highly recommend trying their brunch menu out. Yum yum yum.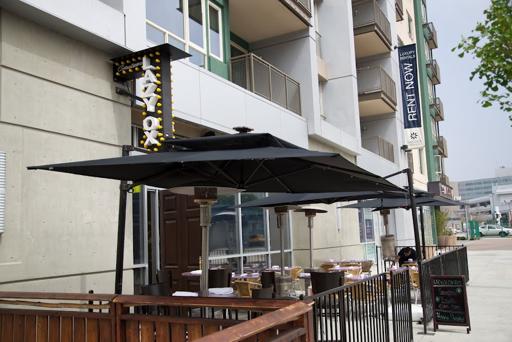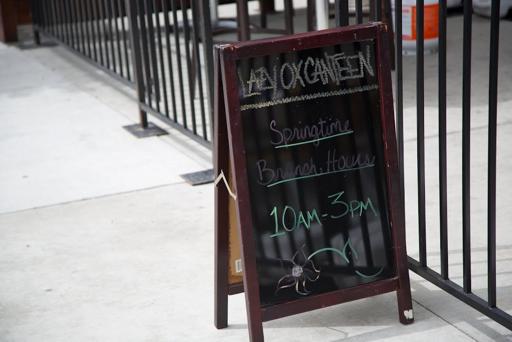 What the inside looks like, even though I have yet to eat indoors.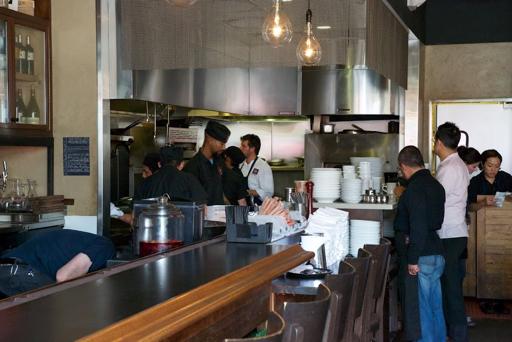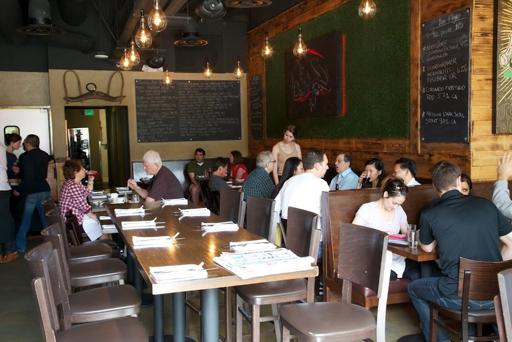 Spanish Tortilla Patata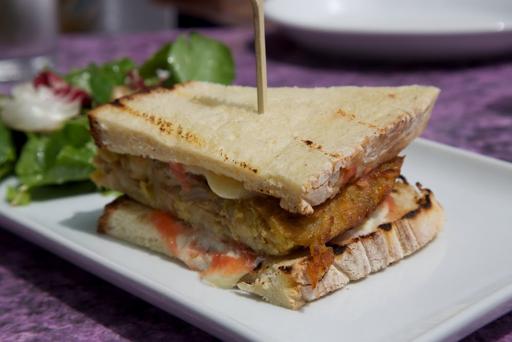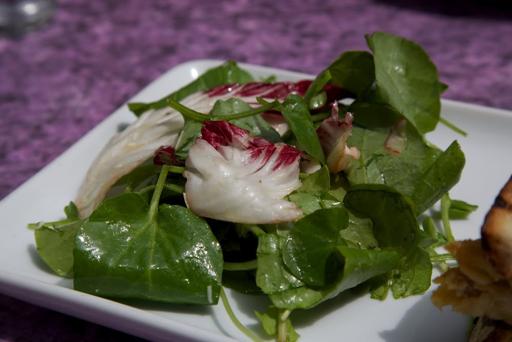 Caramelized Broccoli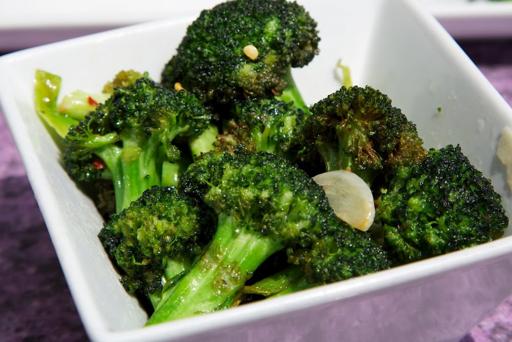 Fried Eggs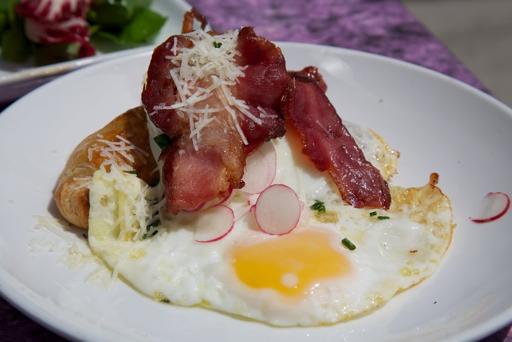 Fish & Chips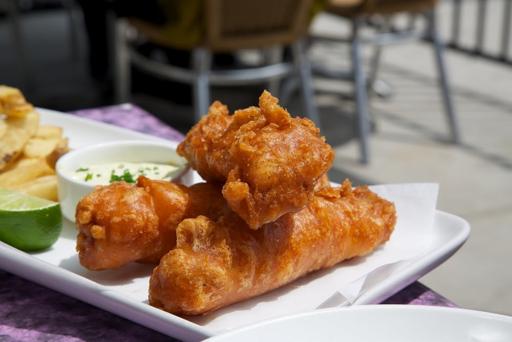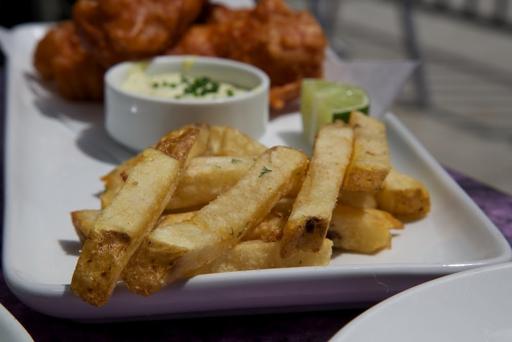 Rice Pudding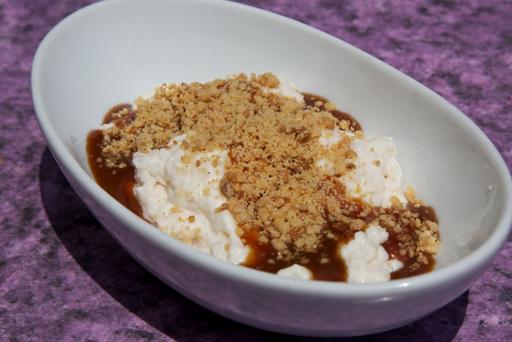 Lazy Ox Canteen
241 South San Pedro Street
Los Angeles, CA 90012