Fuku Burger
Posted on: June 8, 2012
A lazy Sunday turned into an adventurous challenge. I recently read an article, Meet Fuku Burger's Sumo burger (LA Times) and shared it on Facebook. A $40 burger eating challenge with a time limit of twenty minutes! The prize? The burger on the house, free t-shirt, and a chance to win free fuku burgers for life!
Okay, my friends and I weren't daring enough to eat one by ourselves, so we shared… two sumo-sized burgers along with two appetizers (fries and onion rings). We were able to finish most of it, but let's just say some in the group didn't hold their own.
Fuku (福), means lucky/good-fortune in Japanese. A nice play on words.
The staff here is very friendly and super nice. The sumo burgers were indeed large, but not so large that it would be impossible for someone with a hearty appetite to finish. Within twenty minutes is where I think it would be difficult.
As I was told by the general manager here, the sumo burgers started as a deal just for the month of May, as part of national burger month. But now it will continue throughout the rest of the year. Awesome!
I enjoyed the food and staff here. I would definitely like to visit again, but the downside to this Hollywood location is that there isn't much parking, especially for a Sunday afternoon. I hope to try the fuku burger next time.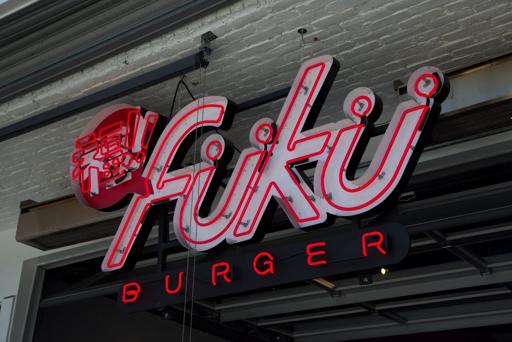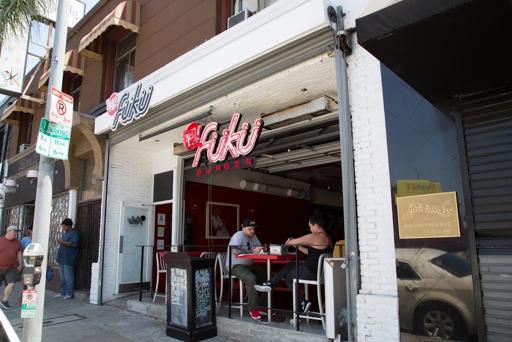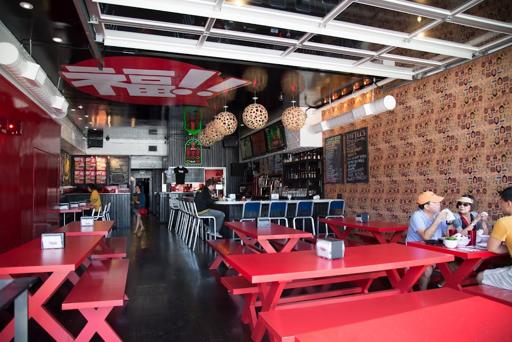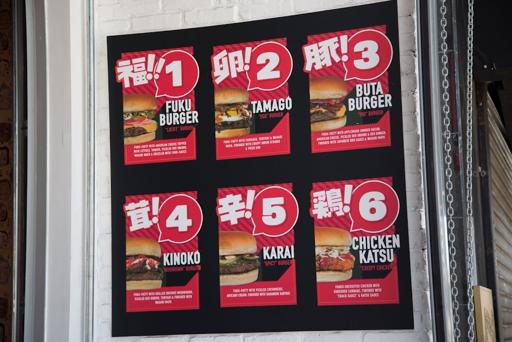 Jazz Fries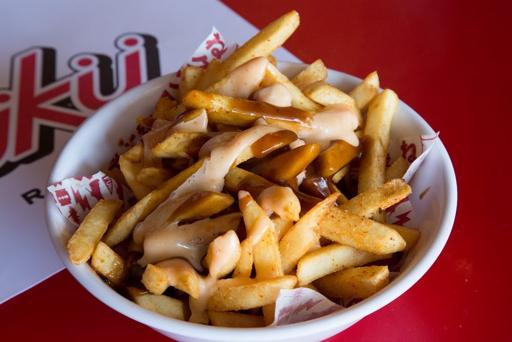 Tamago burger (sumo size). Notice the dollar bill used for size comparison.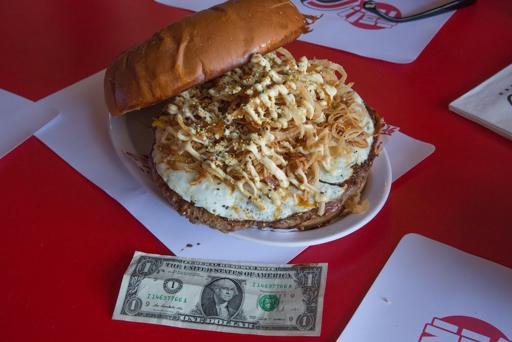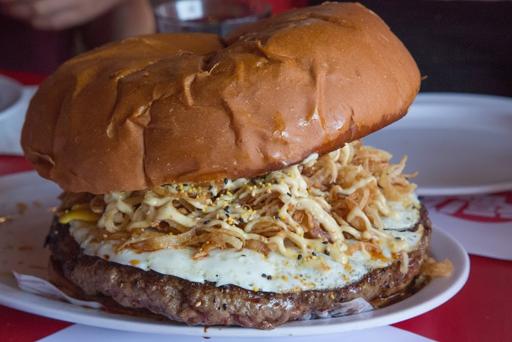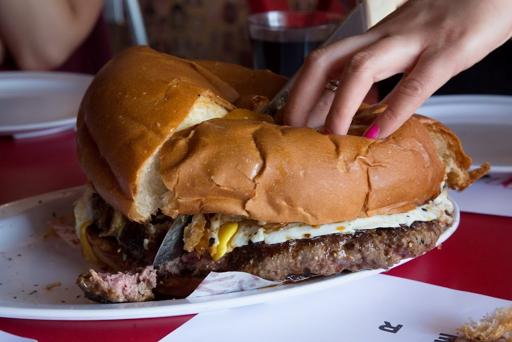 Onion Rings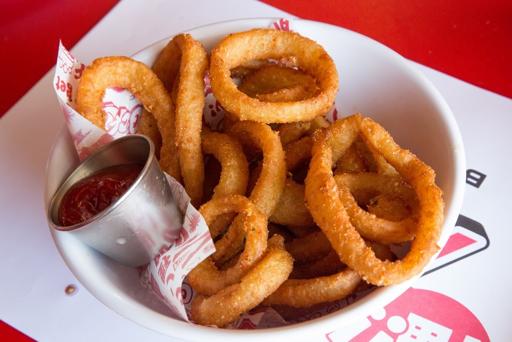 Karai burger (sumo size)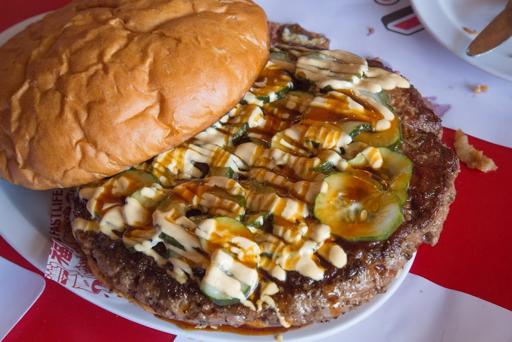 Fuku Burger
1634 Cahuenga Boulevard
Hollywood, CA 90028