Hole in the Wall Burger Joint
Posted on: June 4, 2012
I actually showed up at the wrong location when meeting up with @TisAisha. So I took pictures of the outside of the West LA location, and then rushed over to the West Hollywood location once I found out.
I heard about this place as being LA Weekly's Top 10 Burgers in LA. It's also listed in 30 Burgers in 30 Days, which as appealing as it sounds, I would not want to do since I care for my health!
The burgers here are not exactly cheap, as I paid $16 for my burger made my way, with fries and a soda. But it's worth it. The beef burger we ordered was super juicy and delicious! I highly recommend you check this place out if you are into burgers!
The West LA location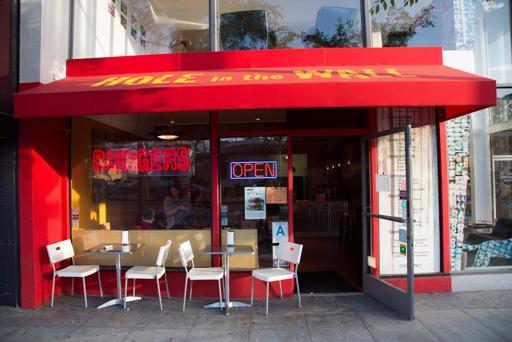 The basic menu, as advertised on their website and wall. You build the burger you want.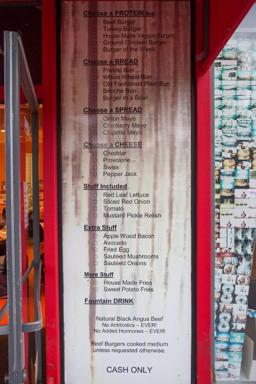 The West Hollywood location, much cooler looking!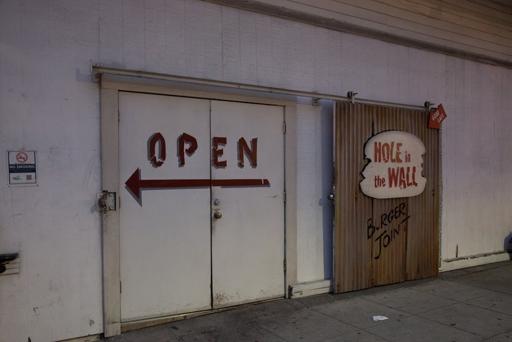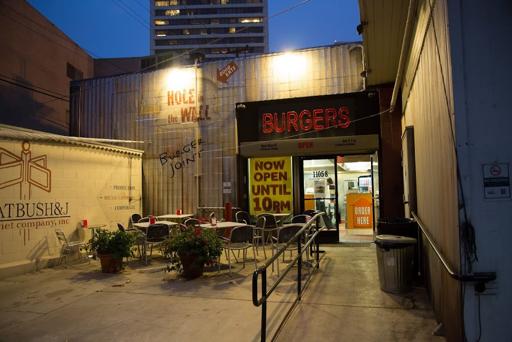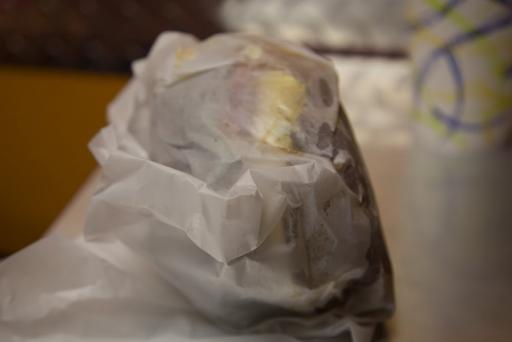 Burger of the week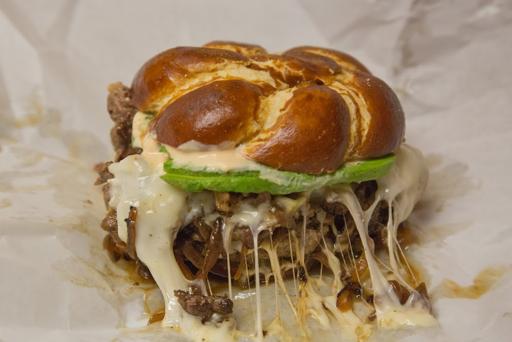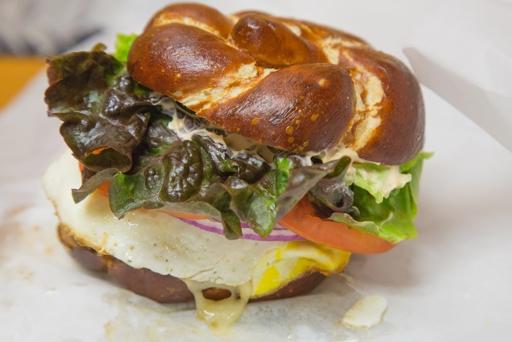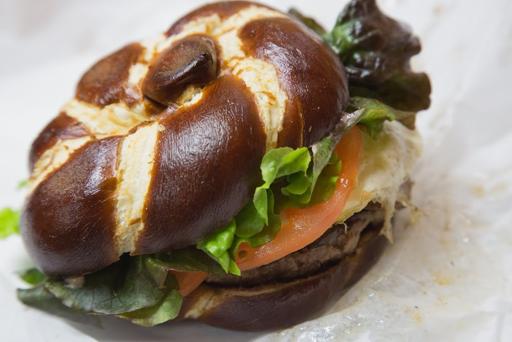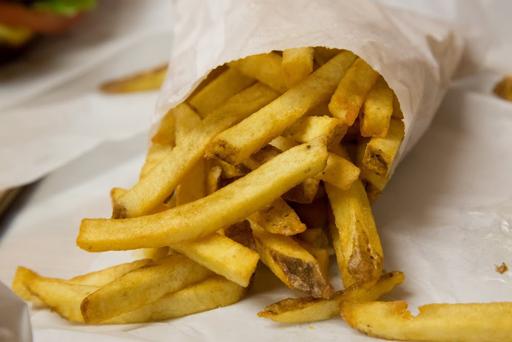 Hole in the Wall Burger Joint
(West LA location)
7998 Santa Monica Blvd
West Hollywood, CA 90046
at Laurel Ave. (1 block east of Crescent Heights)
(West Hollywood location) 11058 Santa Monica Boulevard
Los Angeles, CA 90025
at South Bentley Avenue (behind Winchell's Donuts)