Jitlada
Posted on: November 14, 2012
After hearing so much about Jitlada in Los Angeles, a bunch of us finally went to check it out. To our surprise, when we got there we found out it was a Southern style Thai food. None of us really were familiar with what to order! Luckily the host gave us some good recommendations once she found out we were all Thai, or at least mostly Thai.
Anyway, I was a little disappointed in how not-hot (spicy) the dishes were. After hearing so much that this place has spicy-spicy food, I must admit that I wasn't impressed. I do love my food spicy most of the time! Anyway, it could very well be that the host didn't want to kill us maybe… I do plan on revisiting this place again.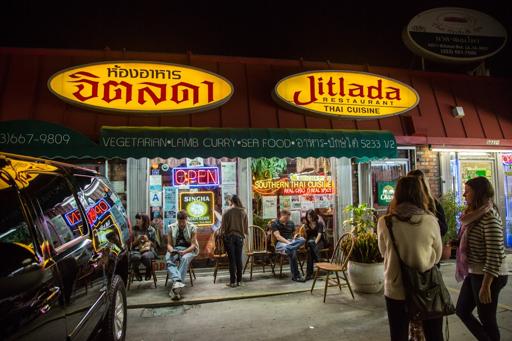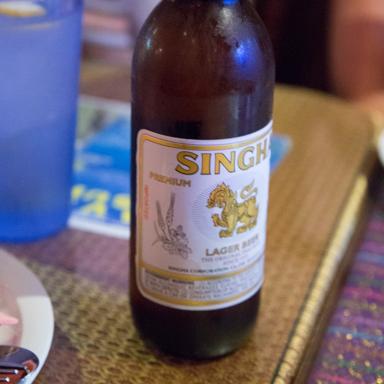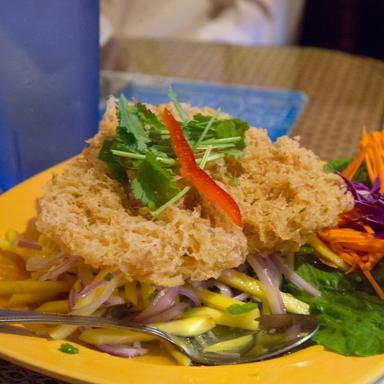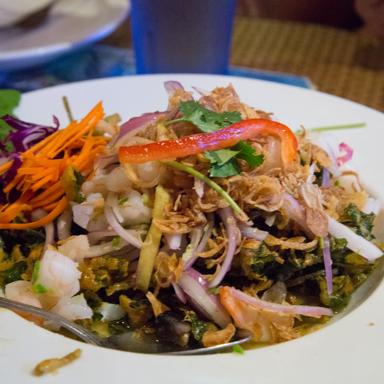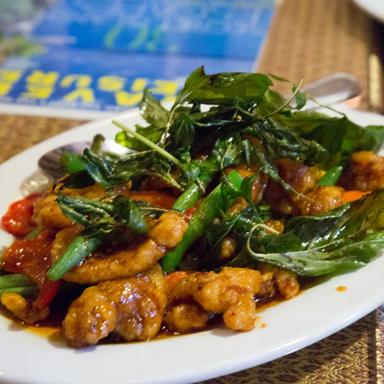 The dish below is considered their most well known dish, the crying tiger dish.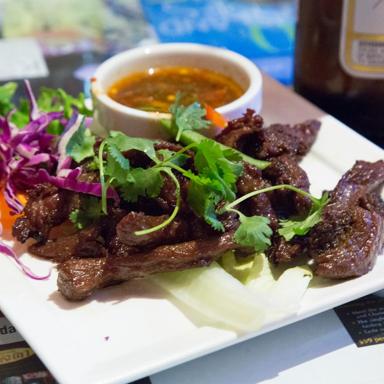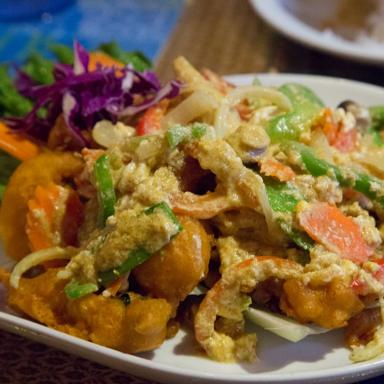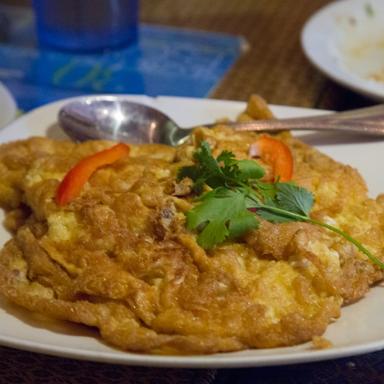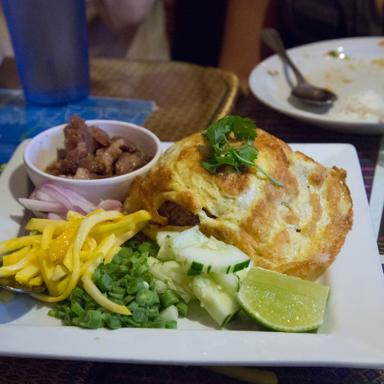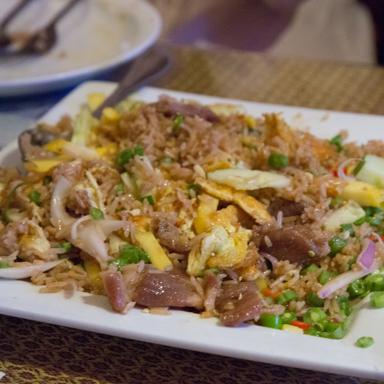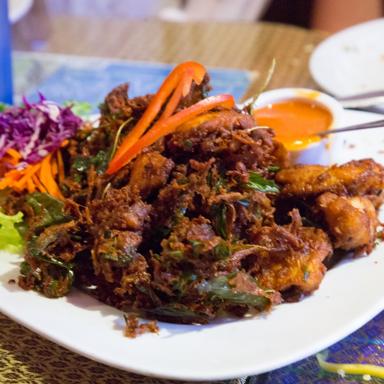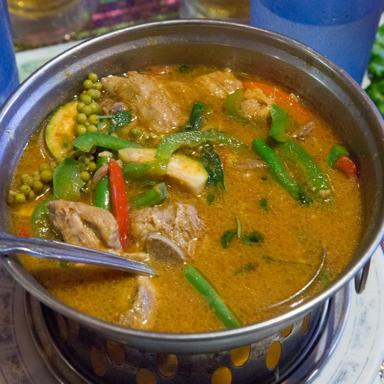 Jitlada
5233 Sunset Boulevard
Los Angeles, CA 90027