Pink's
Posted on: November 16, 2012
I finally got around to trying out Pink's hot dogs. I went on a Wednesday afternoon– Oct. 31st to be exact. There was virtually no line like you would normally see on the weekends.
I ordered the chili dog, guacamole dog, and the bacon-ranch fries. First, I must say that I ordered a bit too much. The dogs here are a bit bigger than what I would normally get. So really, order just a dog and a side, or a dog and another dog– but not a combination of the three.
So, I liked the chili dog, but didn't really care much for the guac dog. The bacon-ranch fries is literally fries, topped with ranch sauce, followed by a lot of bacon. A LOT. These fries aren't on the normal menu– it was on a special printed menu hanging on the counter.
I do plan on revisiting this place and trying their other specialty dogs and fries. I think it pays to be adventurous. Please note, from what I've ordered, everything is just drenched and overflowing with toppings. It's really hard to eat here in a clean manner– be sure to have a lot of napkins!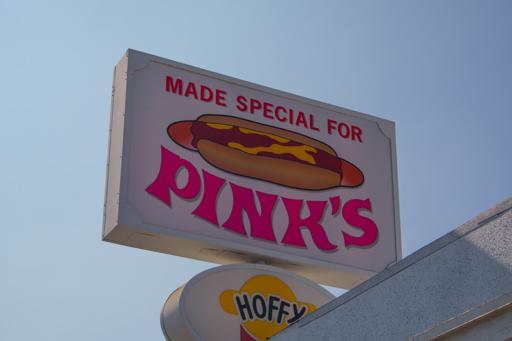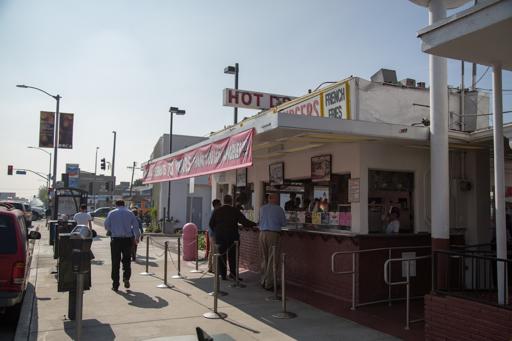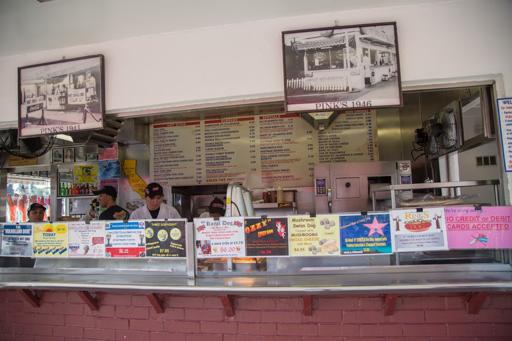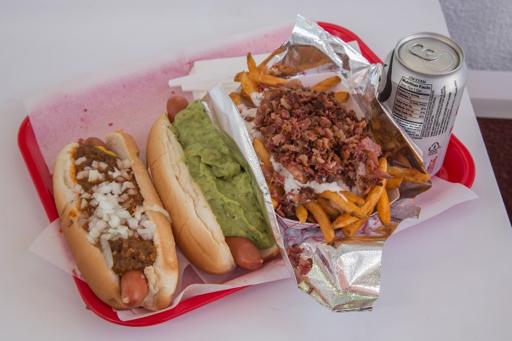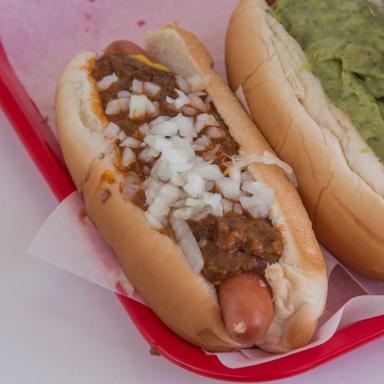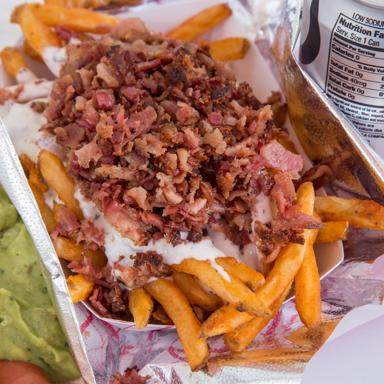 Pink's
709 North La Brea Avenue
Los Angeles, CA 90038