Bru's Wiffle
Posted on: February 27, 2013
Other than dinner and lunch, brunch is one of my favorite meals of the day. Yeah, I'm not a super fan of breakfast– I prefer to eat a little something to just get me out the door and hold me off til brunch/lunch.
Anyway, I like this place as a brunch spot. But it is all the way in Santa Monica– but luckily there's a free parking lot in the back.
The chicken and waffles here is pretty good. I wouldn't call it soul food like they have at Roscoe's, but it's still a good meal to have. It's clean, simple, and the portions are good. I wasn't able to sample their dessert, but perhaps in the future I will!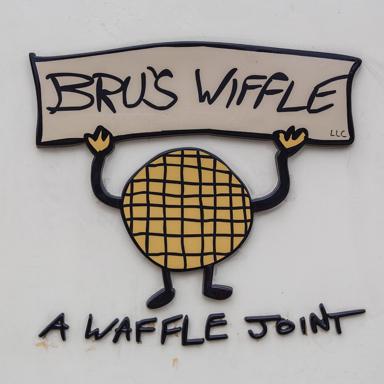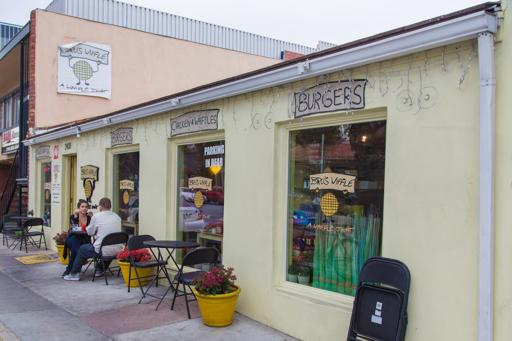 Spicy crispy chicken sliders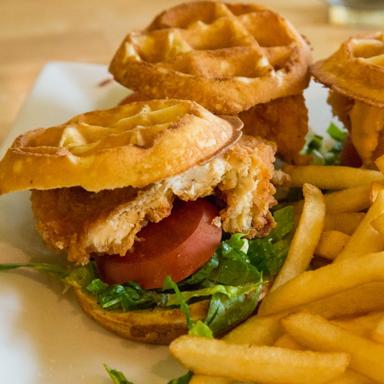 The Festive Chicken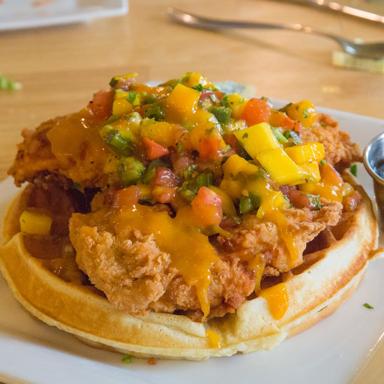 Dwight's Special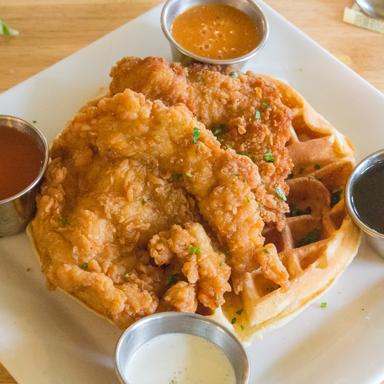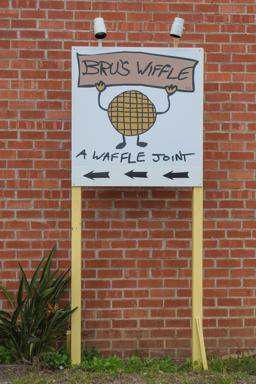 Bru's Wiffle
2408 Wilshire Blvd
Santa Monica, CA 90403
Related posts: