Ca'Brea
Posted on: February 20, 2013
I had a Valentine's meal here with some friends– on Valentine's day of course. In short, I wasn't impressed with the food or management. For one, a friend made reservations about 3 hours before, the day of. I was surprised that they had something available.
Well, it turns out they didn't really– they just overbooked like crazy. When we got there, we were in line with all the other people that had reservations at 8pm. We didn't sit until 8:40. I ordered a beer, one of two available, and was brought the wrong one. I didn't bother correcting the waiter on this because I guess I wanted to have a drink than wait.
From the moment we ordered, it took about an hour until our dishes arrived! The appetizer, arrived much later when our main courses were almost done! Other tables had similar issues around us.
I don't blame the waiter. He had a lot to deal with that evening, which everyone and their dates admitted to. The nice thing is that happened was that my drinks weren't on the bill. I still tipped the waiter well.
However, I doubt I'll be coming back here. Sad that I haven't found an Italian restaurant here in LA that I would highly recommend to anyone.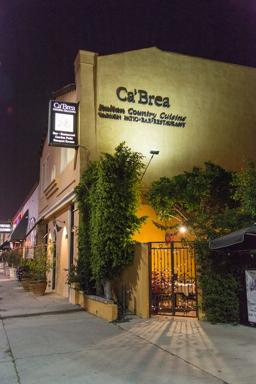 Filet mignon was nothing special– I'd rather have spent my money at Sizzler for 1/4 the price.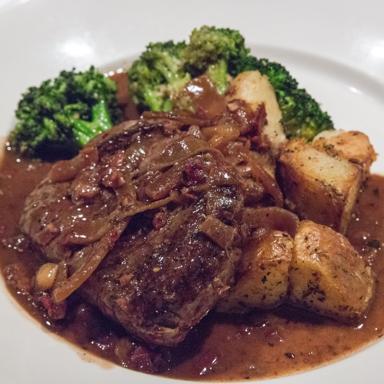 Not sure…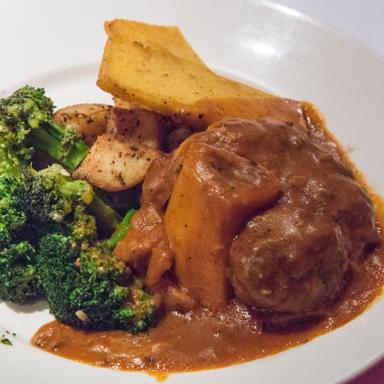 Fish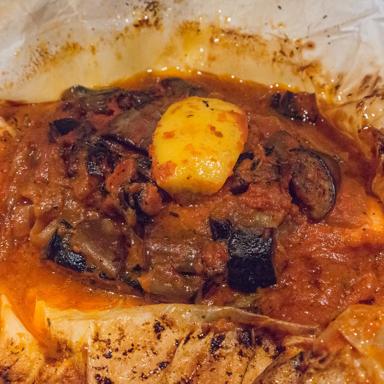 Calamari was… cold.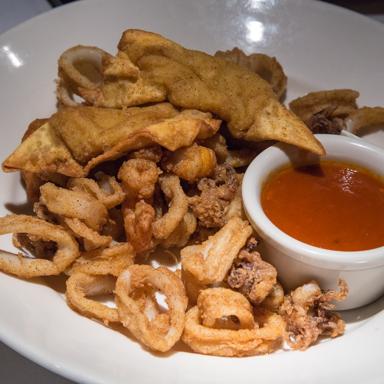 Ca'Brea
346 S La Brea Ave
Los Angeles, CA 90036