LA's Baconfest
Posted on: February 17, 2013
Last week I went to LA Baconfest at the Peterson Auto Museum. I had a great time eating and taking pictures of everything bacon. I ate at almost every vendor… but alas the saltiness and cheese ingredients prevented me from eating absolutely everything.
Overall I really enjoyed this festival. One thing really stuck out: there/imagese a few dessert booths. I'd guessitmate around a third/images of all the vendors were dessert-based. I thought I was going to see mostly very fatty bacon-y places with very big samples. But other than maybe Slater's 50/50, no one was serving anyth/images /images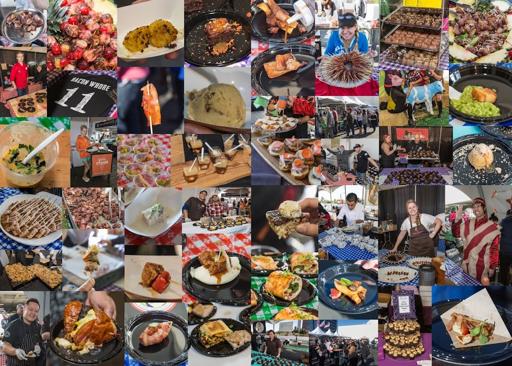 My favorite was the smokey clam chowder at Umamicatessen. The soup was just delicious!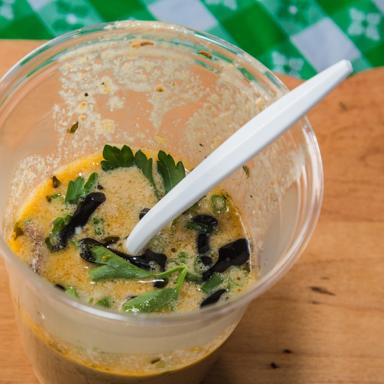 My second favorite was the bacon wrapped wing from Big Wang's. I had this early on and I didn't think many places could come close to the simplicity of wrapping bacon around a chicken wing.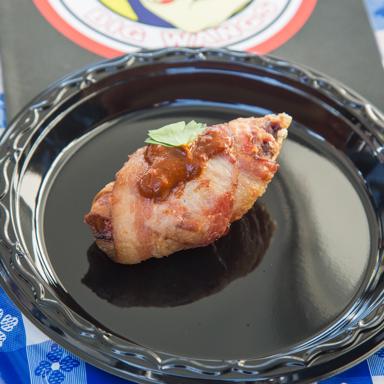 Worthy mention was the crack bacon from Grub. Straight up bacon on a stick.  It tasted like a Thai bacon dish– I can't remember the name right now.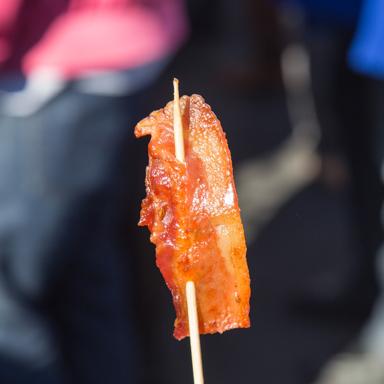 I love all of LA's food festivals. I look forward to checking out some more once the weather warms up! I did get asked what company I was taking pictures for with my DSLR with flash + flash modifier. Had to tell the curious folks that I take photos for my own blog. I should really get a t-shirt made of my food blog to help promote it at food events!
If you read my blog and see me at these food festivals, do say hi. I assure you I don't bite… unless you are made of food. Chow!
Full album (165 photos) can be found here.